From elementary school through high school, I always looked forward to the month of March. But not for reasons that you might think. It was the month that I competed in science fairs. During those years, I had my share of successes and disappointments, but the benefits of my participation continue to this day.
My experience with science fairs began when I was a 5th grade student at Harvey E. Alter school in my hometown of Rome, New York. My teacher paired me with another student to participate in the annual city science fair. Although I was interested in weather at that time, a project was assigned to us.
Overall, I had an enjoyable and educational experience and I decided to participate in the following year. This time, I would create a project dealing with weather. My project was selected to be featured at the Children's Museum in the neighboring city of Utica during the summer. There, I had the opportunity to present my project to various school groups from around our area.
I continued to display and present projects in the field of meteorology right through high school. In 7th grade I moved on from the city science fair to the Mohawk Valley Regional Science Fair. I not only won a blue ribbon, but I also won a gold medal for the best overall project.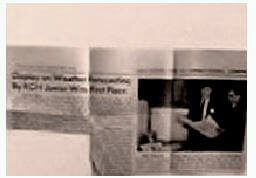 I didn't always win first prizes, or blue ribbons, in the ensuing years. There were times when I probably didn't put enough effort into the project but I learned valuable lessons from those experiences.
In 1969, when I was a junior at Rome Catholic High School, I moved past the Mohawk Valley Regional Science Fair to the New York State Science Fair. I won the national "Navy Science Cruiser Award" where I had a chance to spend a week on a naval base in Newport, Rhode Island, with 49 other winners from across the nation.
Winning blue ribbons is exciting and good for self-esteem but for me, the future benefits far outweighed any awards. My experience from those years as a science fair participant laid the groundwork for a successful career in my chosen field of meteorology.
There are many valuable skills that you acquire as you develop a science project from an idea to a presentation. You proceed through the scientific method with a hypothesis and follow it through to a conclusion. You also have to create a display, and that can involve plenty of work. It is also necessary to keep a journal as you progress through the process.
Finally, you have to create a presentation for judges and practice that over and again in order to adequately defend your conclusions. Some students use note cards during their presentation but I never did that. I possessed the ability to speak "off the cuff" while sticking to the procedure and conclusions. You have to be prepared for questions by the judges and be ready to "think on your feet."
In some regional science fairs and definitely at the state level, your judges will likely be a college professor or someone with vast experience in your project category. Developing the necessary communication skills to handle the situation is essential for success in any science fair competition. It's also great preparation for any future career where you have to make presentations, or see a project through from beginning to end.
I had a major advantage of living in a city like Rome, New York, that featured a number of scientists dedicated to the support of science fair participants. Rome was the home of Griffiss AFB and the "Rome Air Development Center" where scientists supported the U.S Air Force with their research. RADC scientists, Mr. Irving Gordy and Mr. Paul Simpson developed the "Rome Science Congress" that sponsored the city science fair and provided aid and encouragement to participants.
Far ahead of their time, they instituted an "advisor" system where participants were assigned an educator or a scientist in a field related to their project to offer guidance. Two of my advisors that immediately come to mind are Mr. Al Cole, a retired USAF meteorologist, and Lt. John Neander who was a meteorologist at Griffiss AFB at that time.
Mr. Cole not only gave me great advice but he presented me with a number his books on meteorology. Lt. Neander introduced me to the daily routine of a weather forecaster and the technology that was used at that time. I really had no idea how much this knowledge and guidance would influence my future career as a meteorologist.
Whether I was in front of a camera, delivering weather briefings or providing consultation to external customers at The Weather Channel, I could harken back to the days when I had to present my science project before judges in a convincing manner.
With improvements in technology over the years, some of the science projects that I see today are light years ahead of anything that I could have dreamed of back then. I have also noticed a dramatic rise in the number of female participants over the years and that is a positive trend.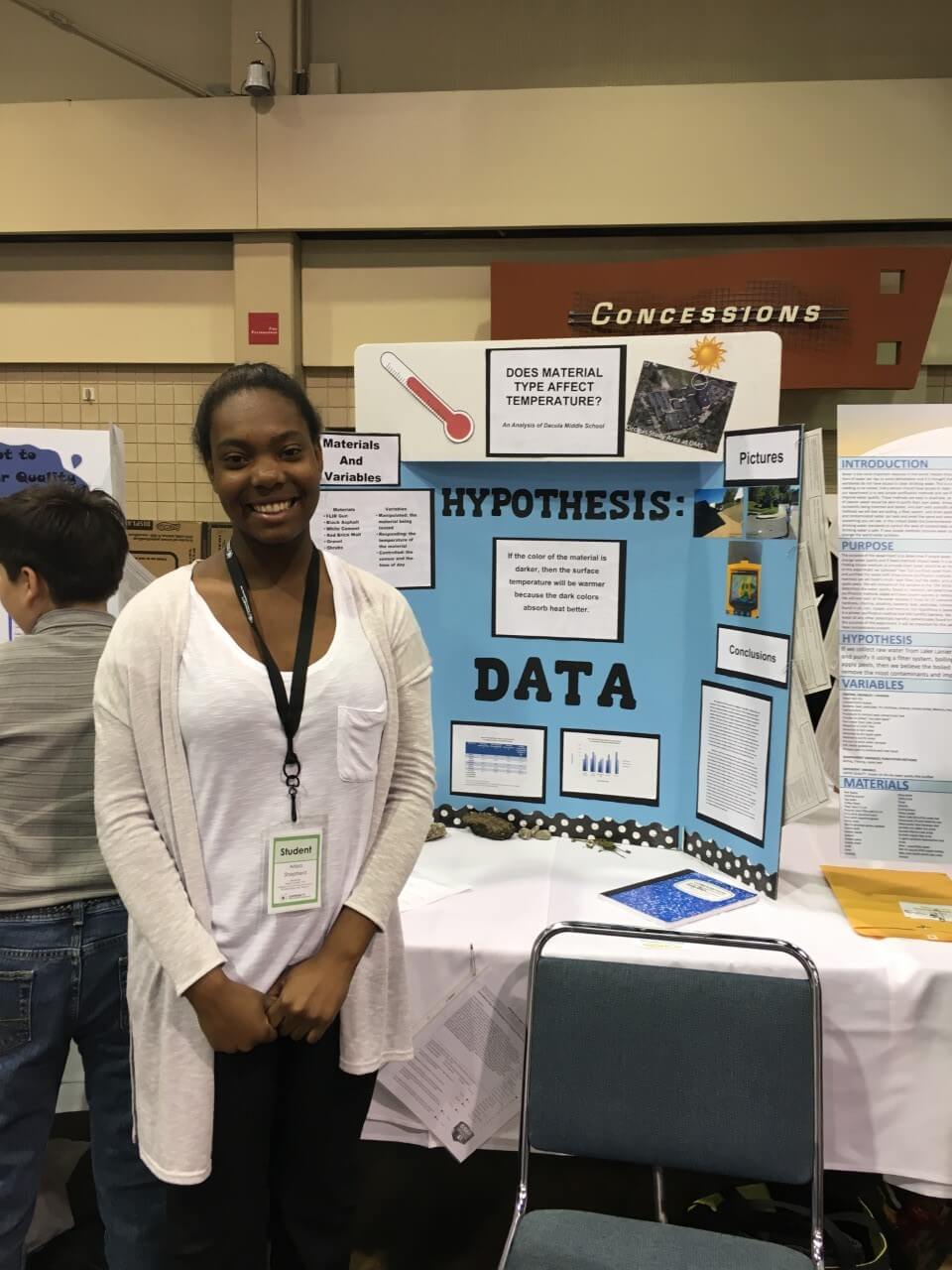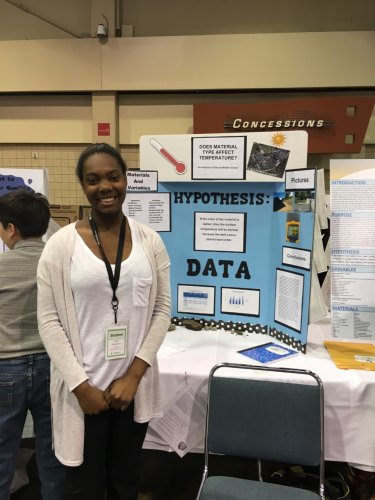 STEM initiatives in the schools also encourage the student to investigate matters of science and technology by participating in science and technology fairs. This can also help to make the United States more competitive in scientific fields, worldwide.
With the help and encouragement of my parents, teachers, advisors, and a city that dedicated itself to science enrichment, through science fair participation, I was able to make my career a successful one. For that, I will be eternally grateful.