After a change to milder temperatures in late December for much of the U.S., the jet stream is in the process of taking another plunge southward into the nation. That will result in much colder temperatures over a significant portion of the U.S. during January.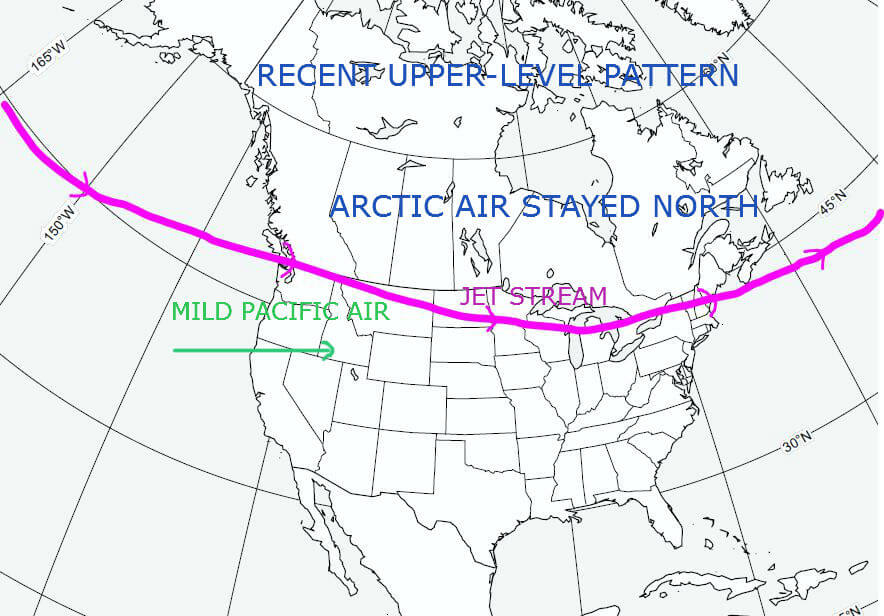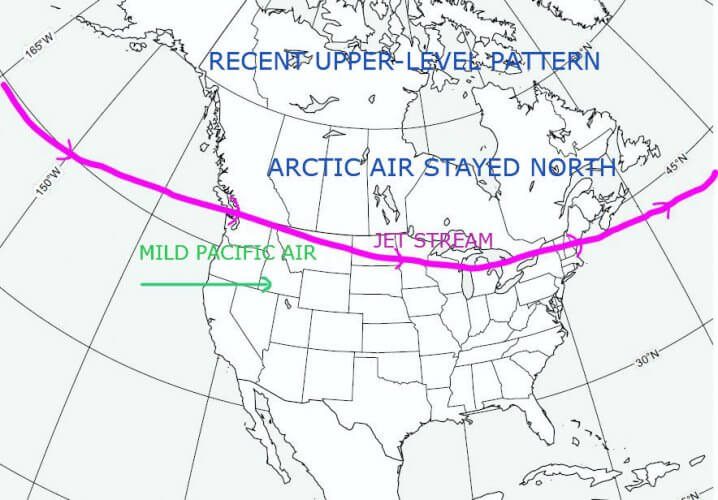 Late December Upper-Level Pattern
In a previous article, we indicated that temperatures would be milder across much the nation just before and after Christmas as the jet stream retreated northward, along with the arctic air.
As the jet stream took more of a west to east orientation across North America, air masses that moved into the U.S. came from the temperate North Pacific rather than the frigid high latitudes. Meteorologists refer to a west to east jet stream pattern as zonal flow. Only the far northern U.S. remained relatively cold, while most other sections of the U.S. were much milder. That is the reason that many of you, especially in the southern U.S., experienced spring-like temperatures. 
Forecast Upper-Level Pattern For Early January
Once again, there will be a significant change in the jet stream pattern across North America and this time it will allow arctic air to sweep back in to many sections of the nation. This process gets underway early in the week and it will expand to its greatest extent by Thursday.
A ridge of high pressure aloft (bulge in the jet stream) will expand up into Alaska and extreme western Canada, while another ridge will build in the North Atlantic near Greenland. As indicated in the forecast map above an upper-level trough (dip in the jet stream) will descend southward into the U.S. Meteorologists refer to an exaggerated ridge/trough pattern aloft as meridional flow.
The brunt of this arctic air will move from the Pacific Northwest into northern Rockies and northern Plains over the first half of the week but it will spread southward and eastward by Wednesday night and Thursday. This cold surge will extend down to the central Plains and parts of the Midwest, but the air will be modified a bit as it spreads away from its source region.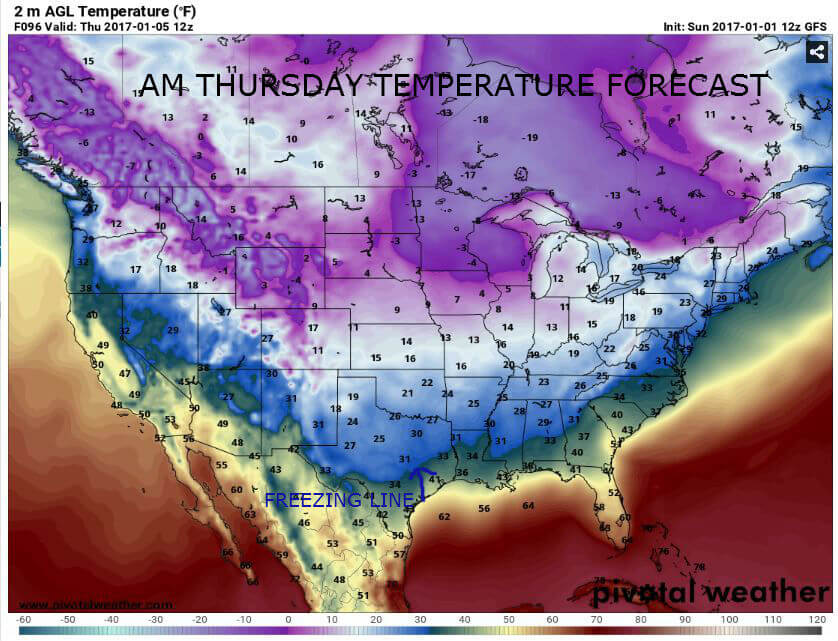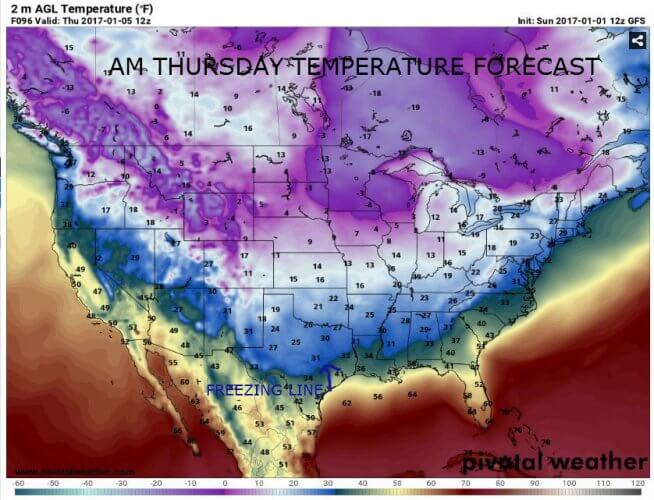 Anytime we have cold air plunging southward into the U.S., we have to keep an eye on the possible development of winter storms with wintry precipitation. We will keep a close eye on that situation, and we will keep you updated if any wintry weather develops from this pattern across our forecast areas.
Similar Posts: