From May 21st to May 26th, 2011, destructive tornadoes tore through the Great Plains, impacting thousands of people and leaving billions of dollars in damage in its wake. During this time period, there were 241 total tornadoes, including two EF-5, three EF-4, eight EF-3, thirty-one EF-2, eighty-six EF-1, and one hundred [and] ten EF-0 tornadoes. The most significant tornadoes occurred on May 22nd and May 24th. On May 22nd, an EF-5 tornado impacted the city of Joplin, Missouri, killing 158 people and injuring over 1,000 people within a timespan of 15 minutes.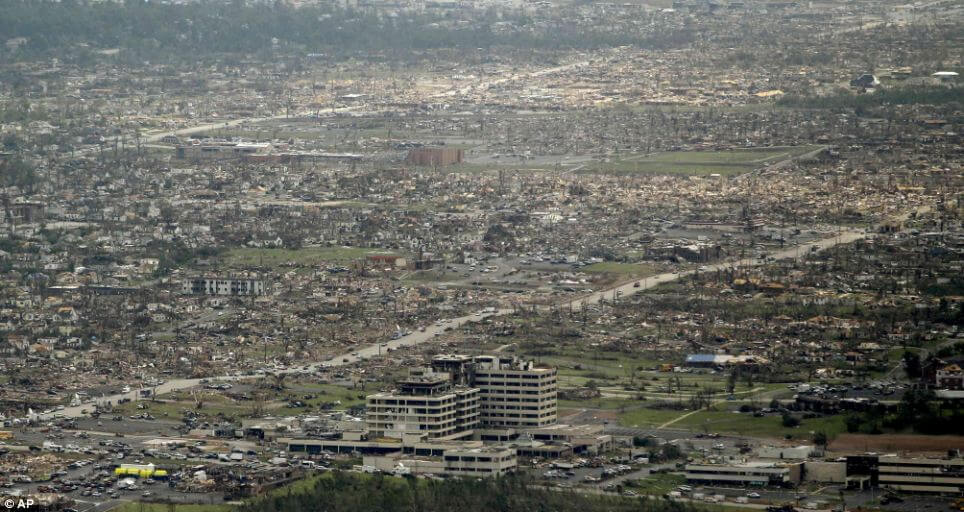 Sunday, May 22nd, was shaping up to be a significant severe weather day across the east-central Great Plains and into parts of the Upper Mid-West. In the upper levels of the atmosphere, a potent closed low was migrating across the northern Plains as it encountered a negatively tilted trough. A cold front and dryline were set up at the surface in the eastern Plains, yielding high amounts of atmospheric instability (CAPE; Convective Available Potential Energy) and modest directional wind shear. Below are the mid-level (500mb) and low-level (850mb) upper air analyses the morning of May 22nd, 2011.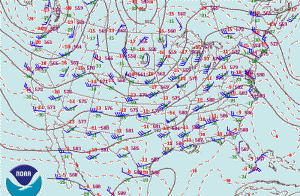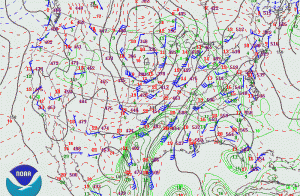 As the afternoon progressed, an upper tier tornado watch was issued as a result of extreme instability, wind shear, and dew points breaching 70°F. The potential for strong to violent tornadoes was high. A gravity wave was also present in the unstable environment, which greatly influenced the eruption of supercells off the dryline in the eastern and central Great Plains. Gravity waves are ubiquitous in the atmosphere and with a keen eye, they can be seen almost every day. However, when a gravity wave is present in an unstable airmass, it can compress thunderstorms in the vicinity of the wave which therefore results in storms to rotate faster and their updrafts to tilt more, as there is wind shear within the gravity wave. It is similar to a figure skater spinning on the ice and tucking their arms and legs in, thus making themselves rotate much faster.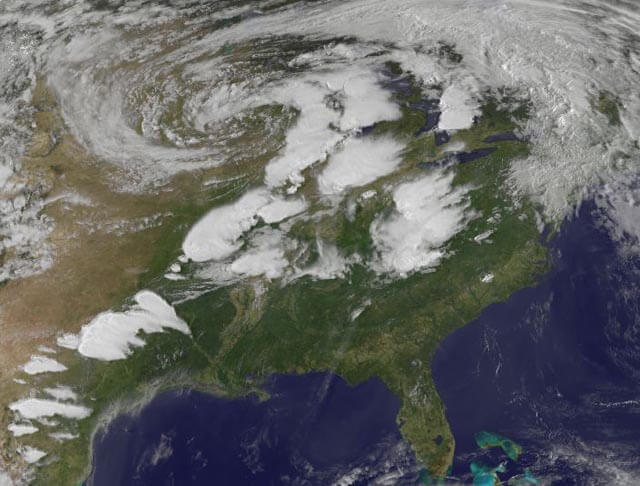 As a result, the supercell to impact Joplin, Missouri, was the most significant supercell of the day. At first, it was rather disorganized and tornado warned several times. As it crossed from northeastern Oklahoma into southwestern Missouri, the supercell merged with another storm and began to intensify quickly. Just to the west of Joplin, it began to develop a pronounced mesocyclone and hook echo on radar. Several minutes later, the tornado rapidly formed and grew nearly to one mile wide as it reached peak intensity over Joplin.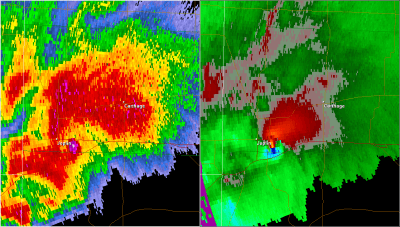 For the few storm chasers that were tracking this supercell, some thought to themselves that they should leave the storm as it did not necessarily look healthy before crossing into far southwestern Missouri. However, for the few that decided to continue to track the storm, little did they know that they were about to encounter one of the deadliest tornadoes in U.S. history. Approaching behind the Joplin tornado, other members of our team entered areas that were virtually left unrecognizable.
Severe weather continued over the next few days into Monday and Tuesday, May 23rd and 24th, respectively. Tuesday, May 24th, was a dangerous day. The NOAA Storm Prediction Center issued a High Risk for severe thunderstorms, including a 45% tornado probability across central Oklahoma.
On the morning of Tuesday, May 24th, 2011, a rather rigorous upper level wave was located in the southern Rocky Mountains and began to pivot into the Great Plains. Robust vertical wind shear and extreme instability suggested very high probabilities of a significant outbreak of tornadoes across Oklahoma. The most significant tornado occurred in and near the towns Calumet and El Reno, Oklahoma, just to the west of Oklahoma City. Rated EF-5 with winds greater than 210MPH, this tornado was a violent, long-tracked tornado that trekked 63 miles across central Oklahoma. According to Dr. Howard Bluestein, a Distinguished Professor of Meteorology at the University of Oklahoma, wind speeds in the Calumet/El Reno tornado were observed by OU RaXPol, a mobile Doppler radar, in excess of 125 meters per second (m/s), or equivalent to 280MPH.
Near El Reno, the tornado impacted and completely destroyed a 1.9 million pound oil derrick, rolling it multiple times and tossing it upwards of 90 feet from its anchored location, according to an overview of the May 24th event from the University of Oklahoma and Cooperative Institute for Mesoscale Meteorological Studies. Nine people were killed by the tornado, and cars were thrown thousands of feet as it crossed Interstate 40. One vehicle was found completely annihilated, and its engine block torn from the car as the body of the car was found demolished and partially wrapped around a tree, according to the damage surveys.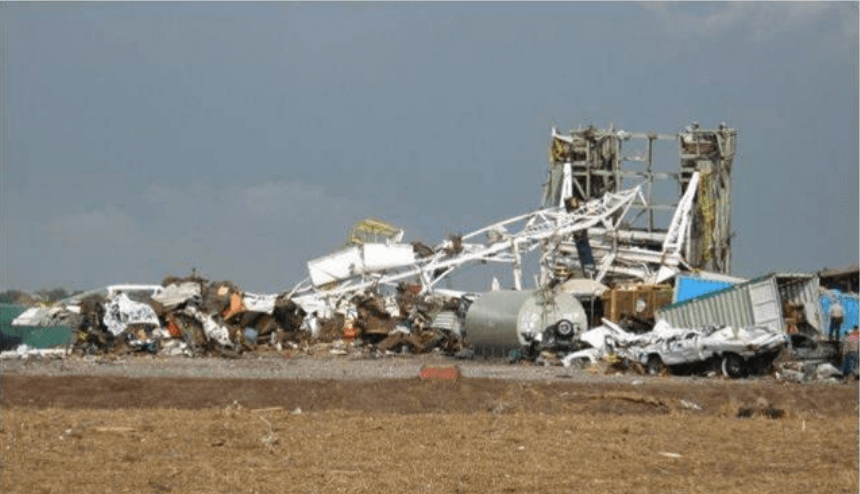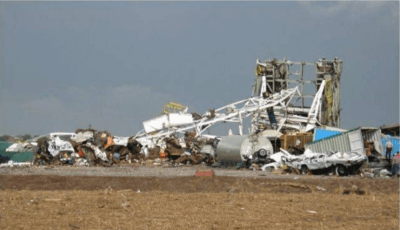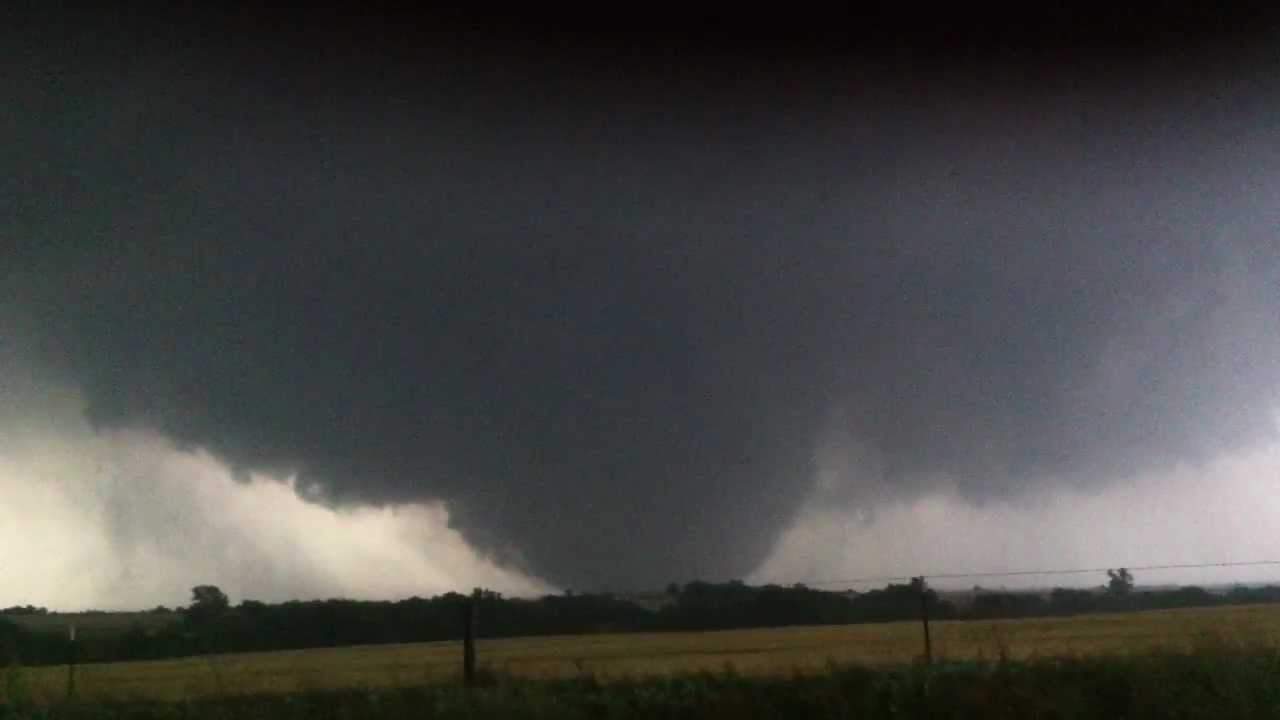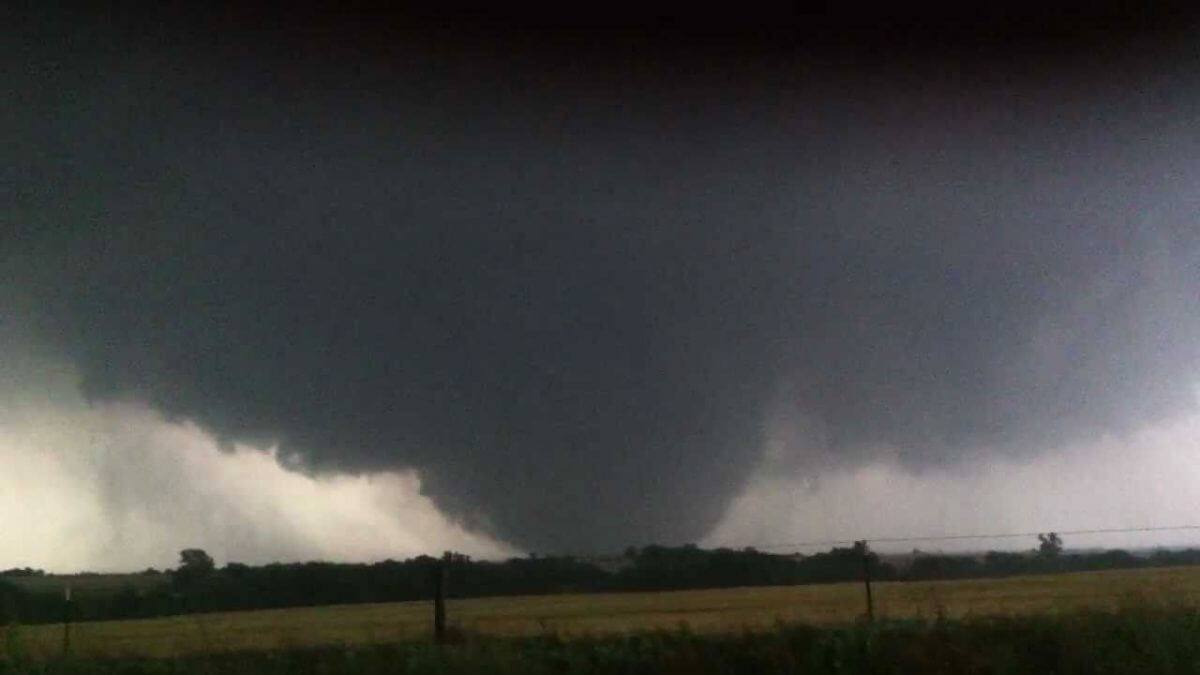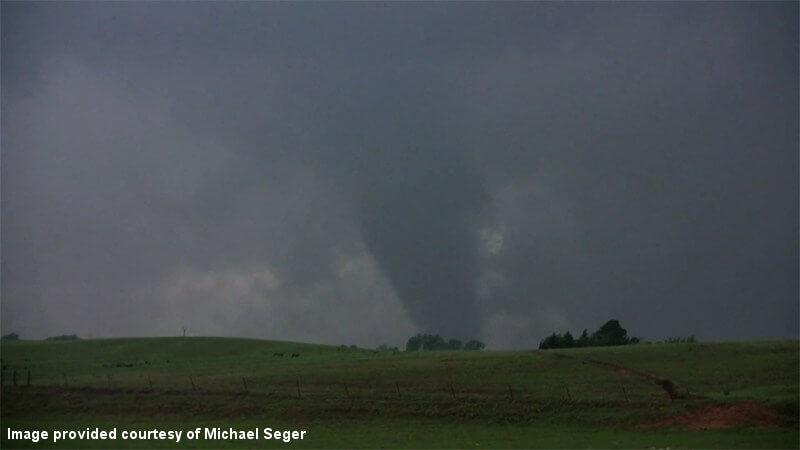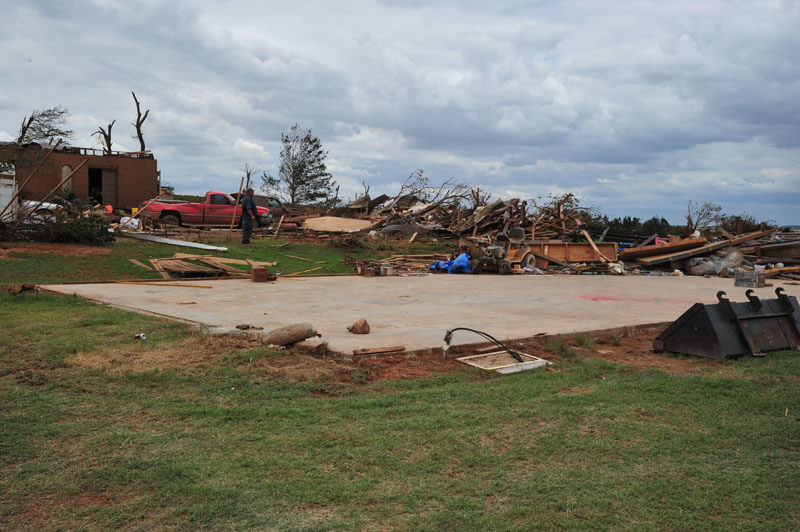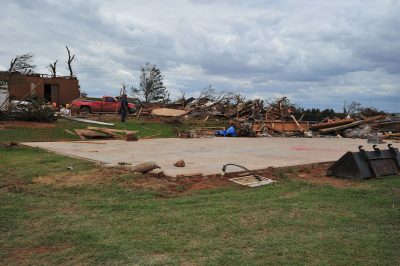 Two more EF-4 tornadoes were also observed across Oklahoma on May 24th, one near Chickasha and another near Washington and Goldsby, Oklahoma. Several other strong and weaker tornadoes were also observed on May 24th across central Oklahoma. While the number of tornadoes did not set a record as the outbreak lasted over a period of five days, some of the most violent tornadoes in U.S history occurred during this time period. The Joplin, Missouri, tornado was also ranked as the 7th deadliest in U.S. history, and was ranked the costliest tornado in U.S. history at $2.8 billion USD, as per statistical data from the Storm Prediction Center.
Similar Posts: