A strong cold front will move through North Texas on Tuesday (11/4/14). The timing of the cold front, and rain amounts may need to be modified with future data. At this time, these are my expectations:
Ahead of the front Tuesday morning, temperatures should be 65º to 70º.
Temperatures will fall 15 to 20 degrees over the span of a few hours (aided by evaporative cooling due to post-frontal rainfall).
By early afternoon Tuesday, temperatures will be in the upper 40s to lower 50s with rain.
I am forecasting widespread rain behind the front, and possibly a few thunderstorms. Rain will be heavy at times. Chance of rain on Tuesday is 100%.
At this time, I believe rainfall amounts will average 1 to 3 inches by Tuesday night (isolated higher amounts).
So, get ready for a cold, windy, rainy day on Tuesday in North Texas. It will feel like winter, and we need the rain.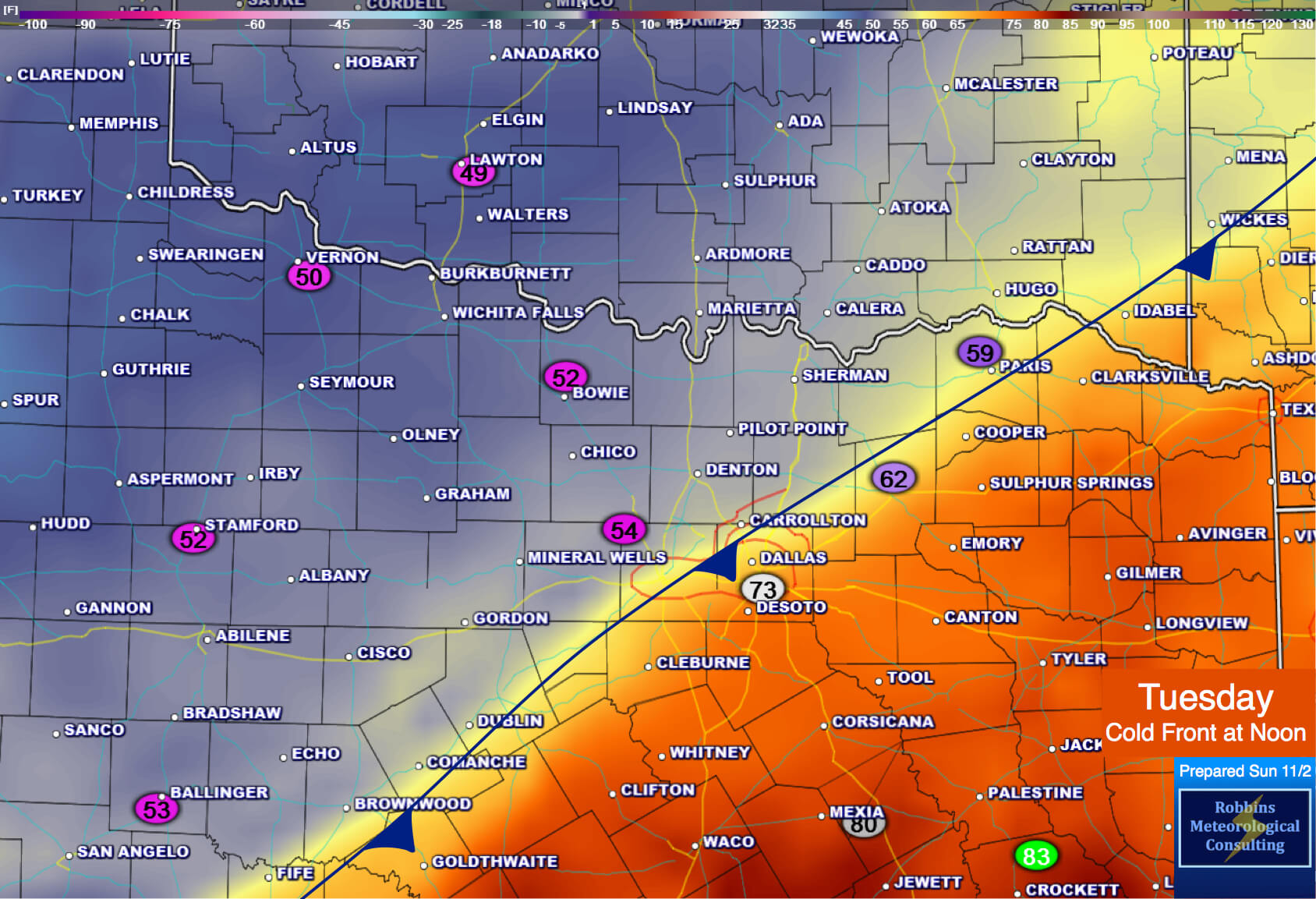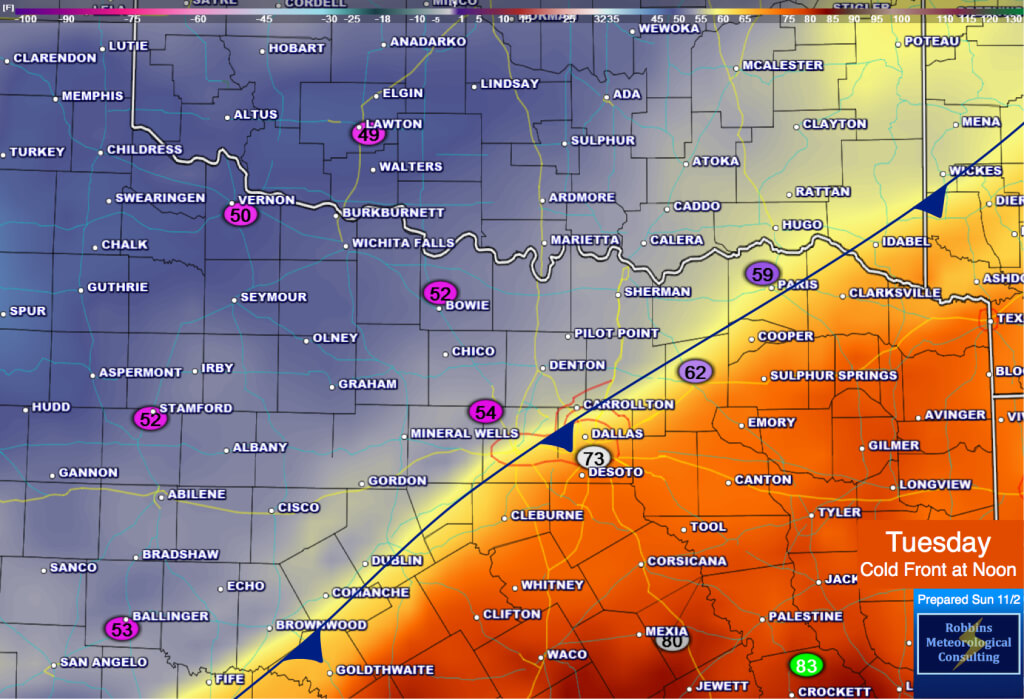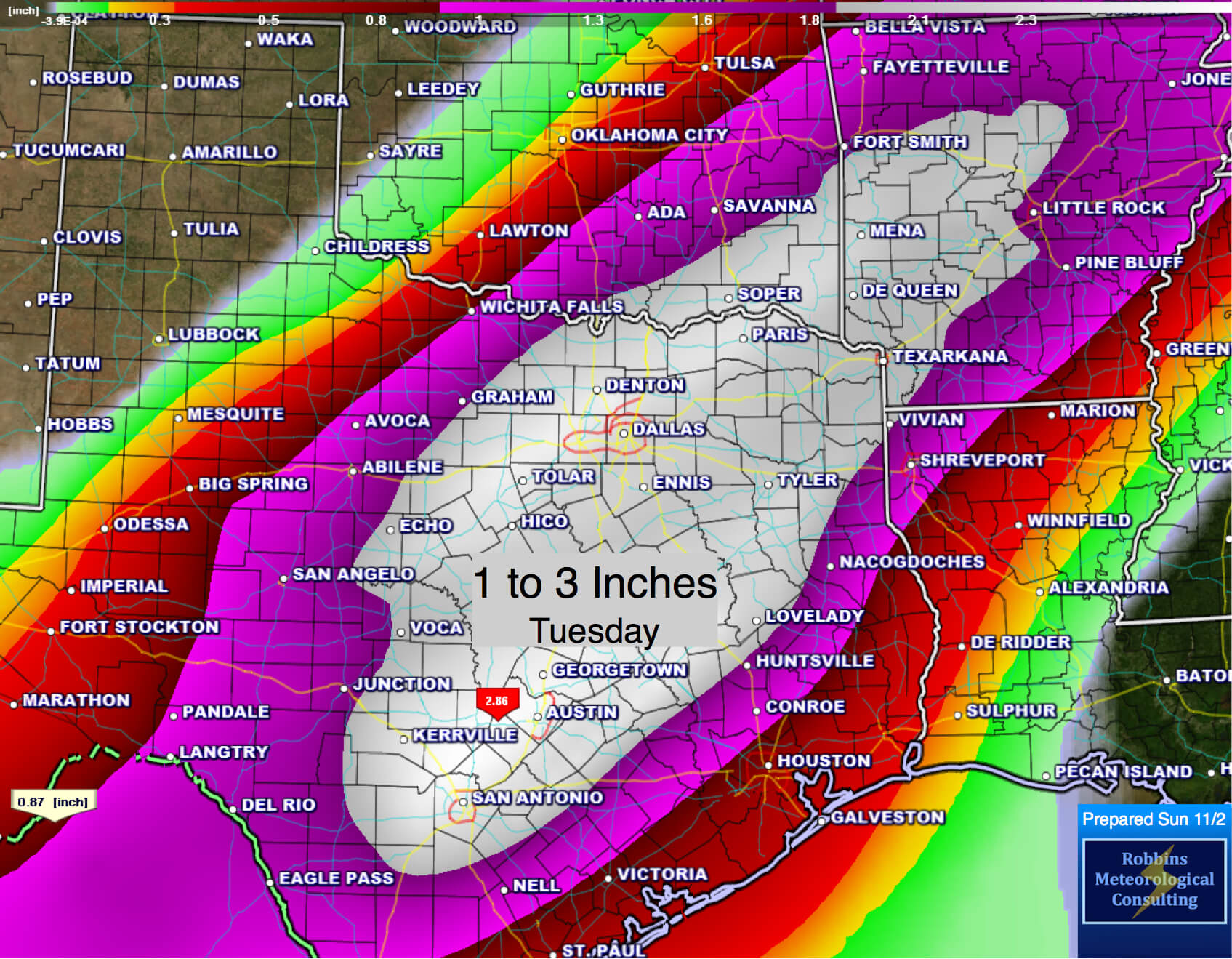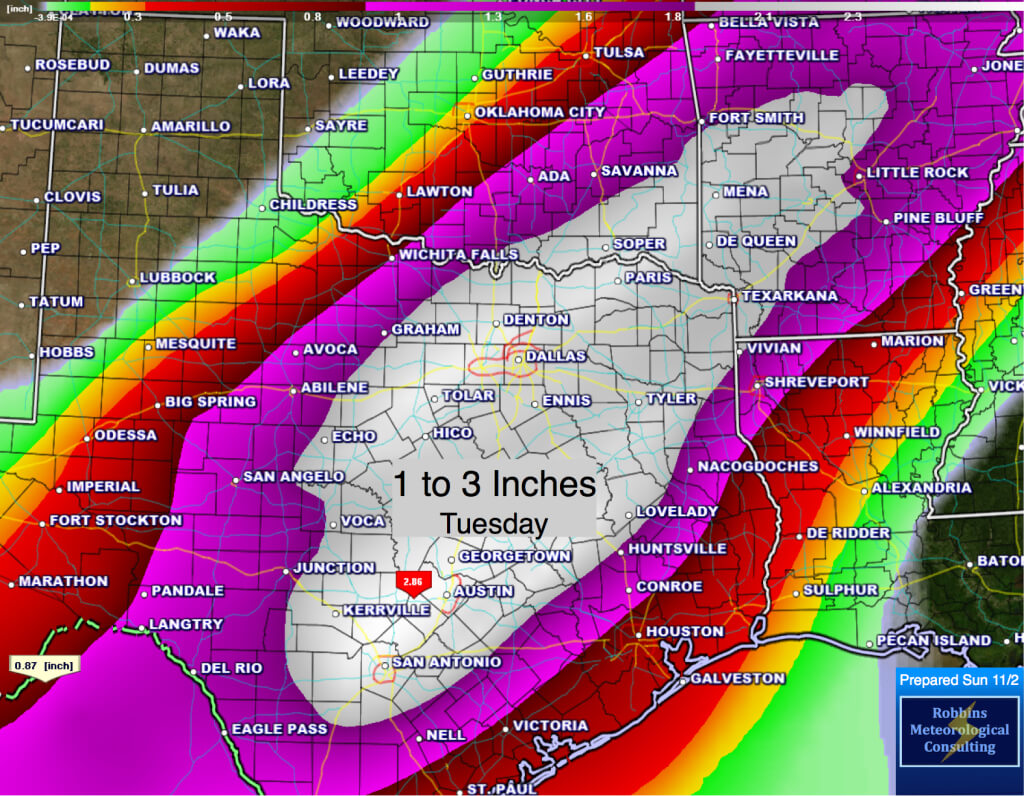 Severe Drought Conditions
North Texas is in dire need of significant rainfall. According to the U.S. Drought Monitor, North Texas continues to experience severe to extreme drought conditions. The rainfall on Tuesday is much-needed. However, if rainfall rates are rapid enough, there could be some localized flooding, particularly in urban areas and small streams. Widespread flooding is not expected at this time.
Here is the latest information on the current drought conditions (as of 10/28/14):