Fast moving thunderstorms will develop Sunday afternoon and should bring some much-needed rainfall to North Texas.  Below is a brief discussion of our expectations.  If you prefer, you can skip to the forecast summary.
Synopsis
The vigorous upper-level system that brought heavy rain and snow to portions of the Western U.S. will bring a chance for thunderstorms to North Texas (including the D/FW Metroplex) Sunday afternoon. The upper-level disturbance, currently over southern Nevada, will move across the Rockies today and into the Plains tomorrow (Sunday).  As the system moves into the lee of the Rockies, it will undergo rapid deepening.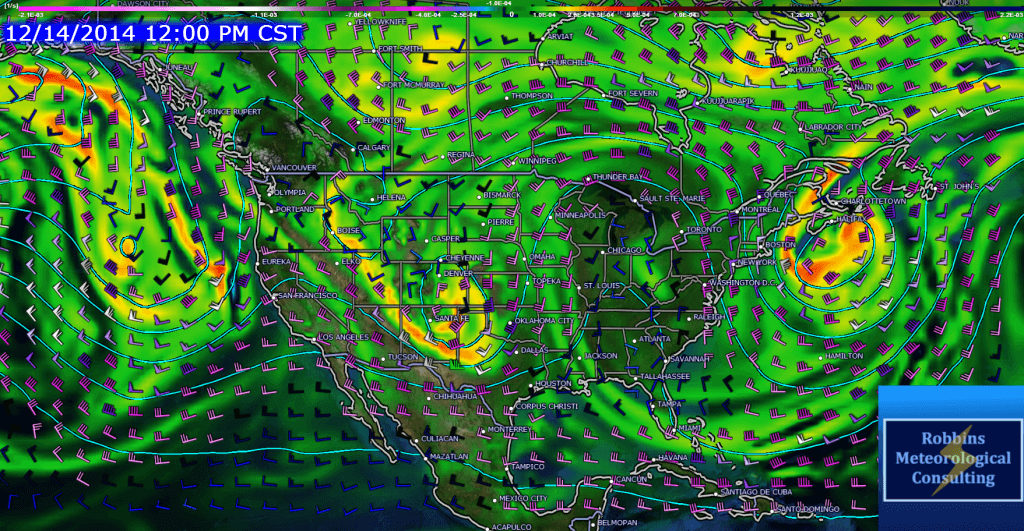 In advance of the storm system, southerly winds will increase over the Southern Plains and advect Gulf moisture northward.  Across North Texas, winds will increase to 20-25 mph Sunday afternoon, with gusts to 30 mph possible.  A dryline will develop over West Texas Sunday and propagate eastward toward North Texas; it will approach the western sides of the Metroplex by late afternoon. Convergence ahead of the dryline and modest instability will allow for thunderstorm development, particularly east of a line from Gainesville to Denton to Fort Worth.  Rain chances and rain totals will be highest to the east of this line (and especially east of Dallas).  Rainfall totals in the Metroplex should be in the 0.5″ to 1″ range.
Primary Hazards
At this time, it's difficult to pinpoint the precise location of thunderstorm formation, because most of the data have consistently indicated that thunderstorms will form right over North Texas (near the aforementioned line); so, development a little to the west or a little to the east of that line could make a big difference in terms of rainfall amounts at your location.  Low-level (0-1km) wind shear and storm-relative helicity suggest the potential for damaging winds with some of the thunderstorms and an isolated/brief tornado can't be ruled out.  However, in our opinion, the limiting factor for widespread severe thunderstorms will be the lack of significant instability.  Therefore, we are inclined to say that widespread severe thunderstorms are not expected, but we will certainly keep an eye on this throughout the day tomorrow.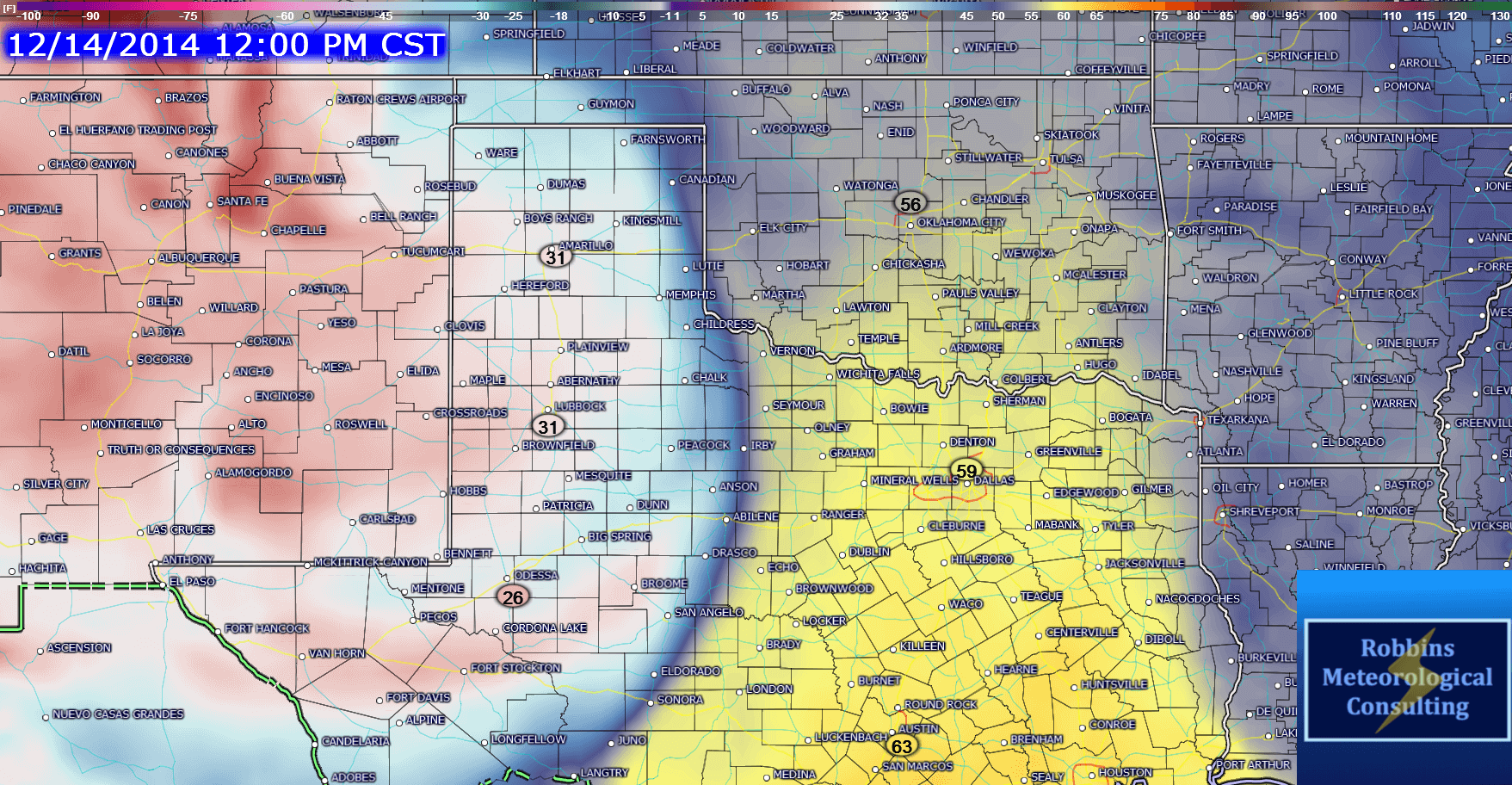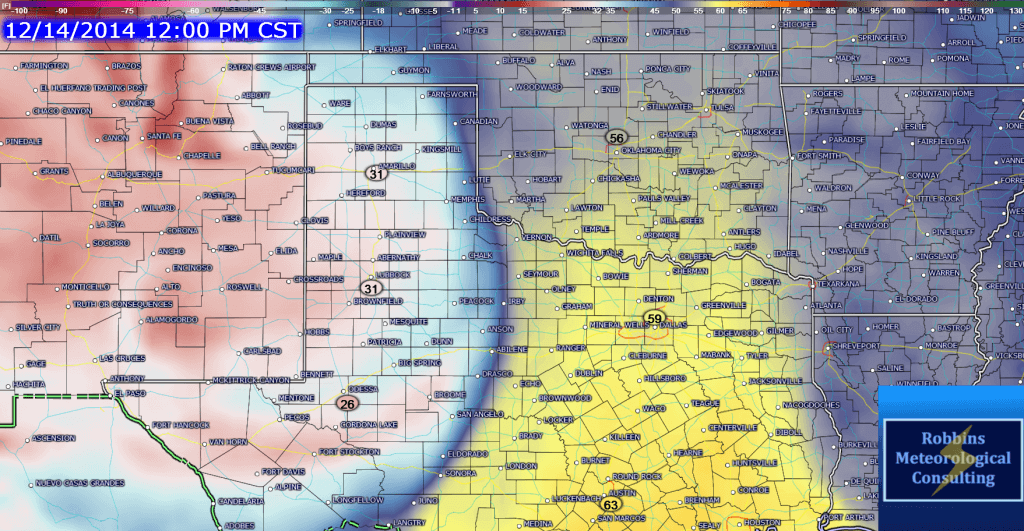 Forecast Summary
A dryline will move eastward across Texas on Sunday, approaching the western Metroplex by early evening.
Gusty winds will develop Sunday afternoon, sustained 20 to 25 mph, gusts to 30+ mph possible.
High temperatures on Sunday will range from the upper 60s to lower 70s.
Thunderstorms should develop across North Texas Sunday afternoon.
Rainfall amounts generally in the range of 0.5″ to 1″.
A few thunderstorms may become severe, with damaging winds the primary threat (widespread severe not expected)
An isolated/brief tornado can't be ruled out due to the low-level shear that will be present Sunday afternoon.