The potential for freezing rain has increased for tonight through Tuesday across portions of Pennsylvania, Virginia, and West Virginia. A cold front moving through the region will allow temperatures to drop below freezing later today and into tonight. The 12Z Wilmington, Ohio sounding revealed a deep warm layer aloft; however, as the rain begins to fall, surface temperatures will fall below freezing in the aforementioned areas (and those covered by official advisories).  The result will be freezing rain, with ice accumulation possible on exposed surfaces, especially bridges and overpasses. Amounts should be fairly light, ranging from a tenth and a quarter inch through Tuesday.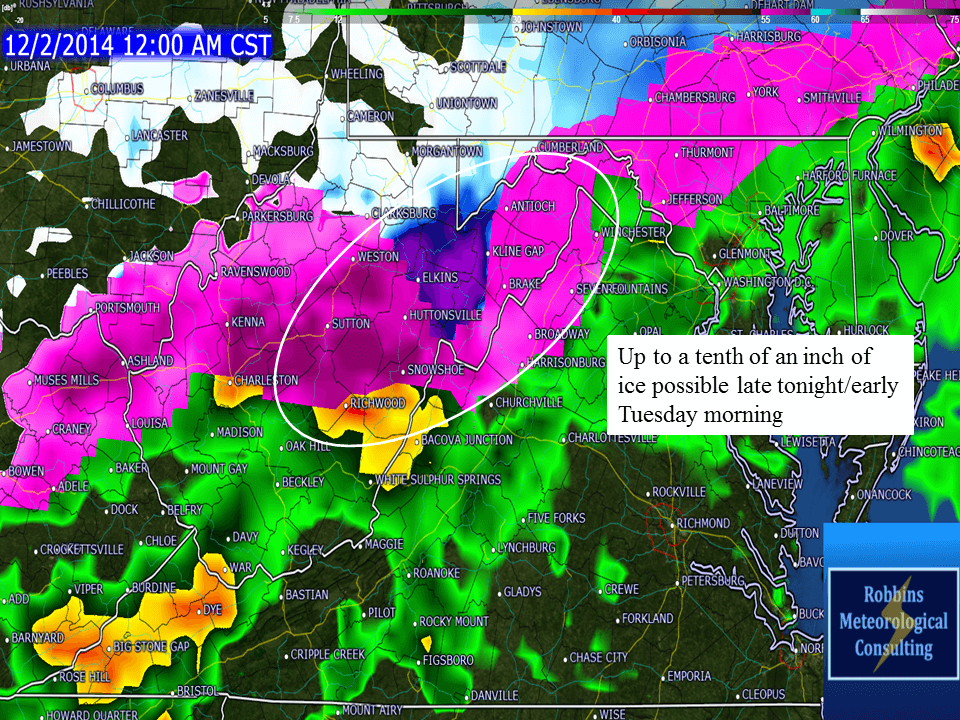 Thermodynamic Profile and Freezing Rain Impacts
A pronounced warm layer will exist from approximately 850 mb to 725 mb, with temperatures at the surface near freezing at 1 AM EST Tuesday morning (12/2/14).  Some areas will be below freezing, and the rain will cool the air further via evaporative cooling.  In the areas that fall below freezing, the rain can freeze on contact with exposed surfaces, particularly elevated surfaces, windshields, trees, and overpasses. Travel difficulties are possible through tomorrow, especially within the areas covered by an advisory. In addition, wind gusts to 25 miles per hour will increase the potential for ice accretion on power lines.  This may cause a few power outages.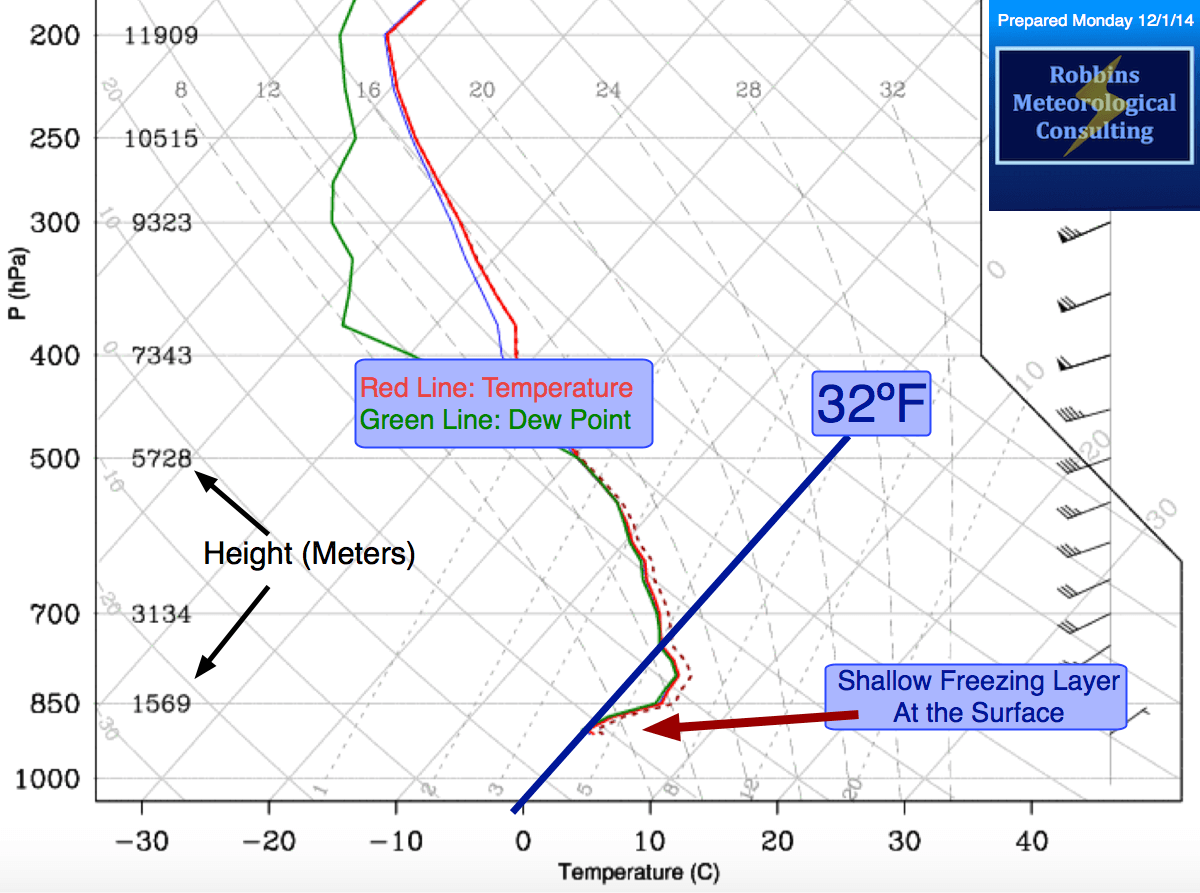 Advisories
Winter Weather and Freezing Rain Advisories are in effect for portions of Indiana, southern Ohio, Pennsylvania and West Virginia through tomorrow (Tuesday 12/2/14).  The image below is a snapshot of the advisories as of 5 pm EST, Monday December 1.  To view the current advisory map, click here.