Important Tools: Interactive & Predictive Radar | Weather Advisories
Heavy snow is continuing across the mid-Atlantic and the Northeast as an area of low pressure moves northward along the eastern seaboard. Winter Storm Warnings are in effect for a large portion of the inland mid-Atlantic and New England.  Be sure to check road conditions along your travel route.  If you are flying, be prepared for significant flight delays and cancellations.  Airport delays in this region will affect other airports around the country.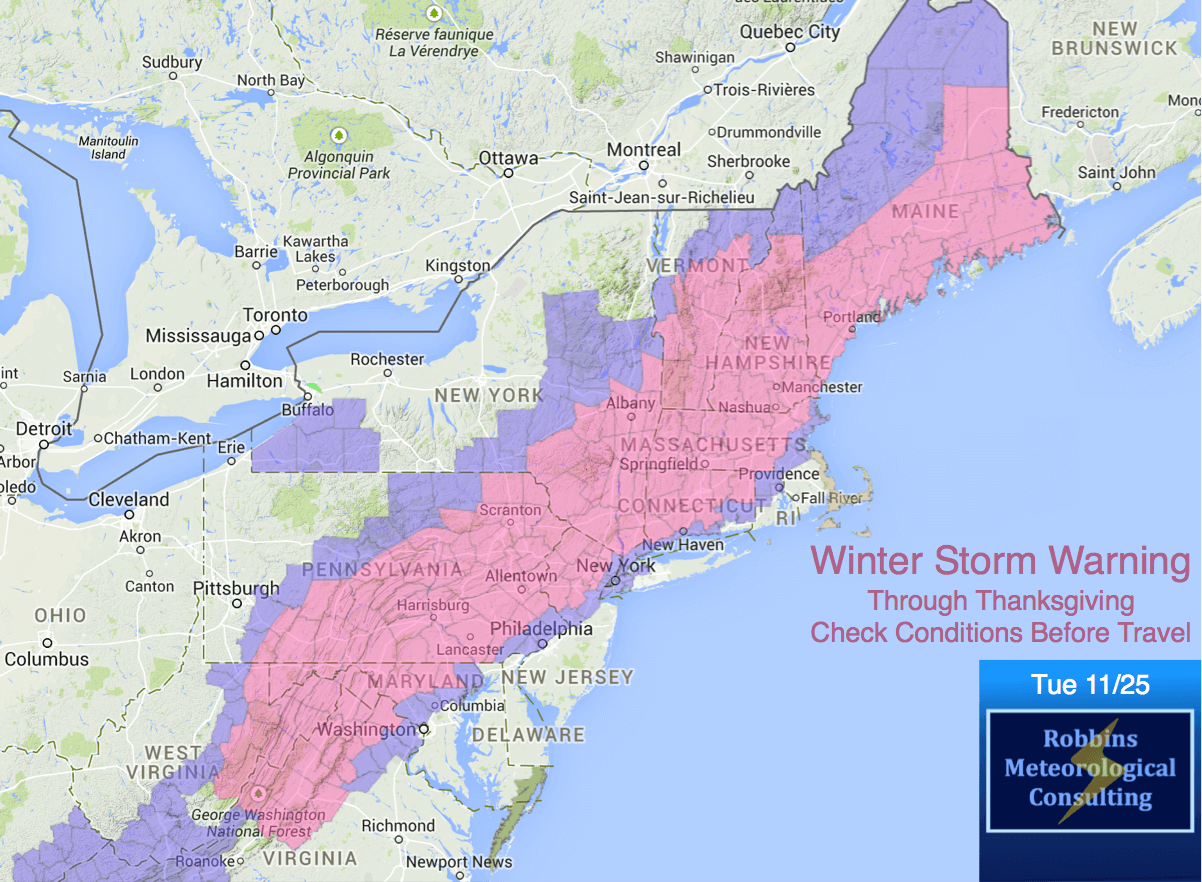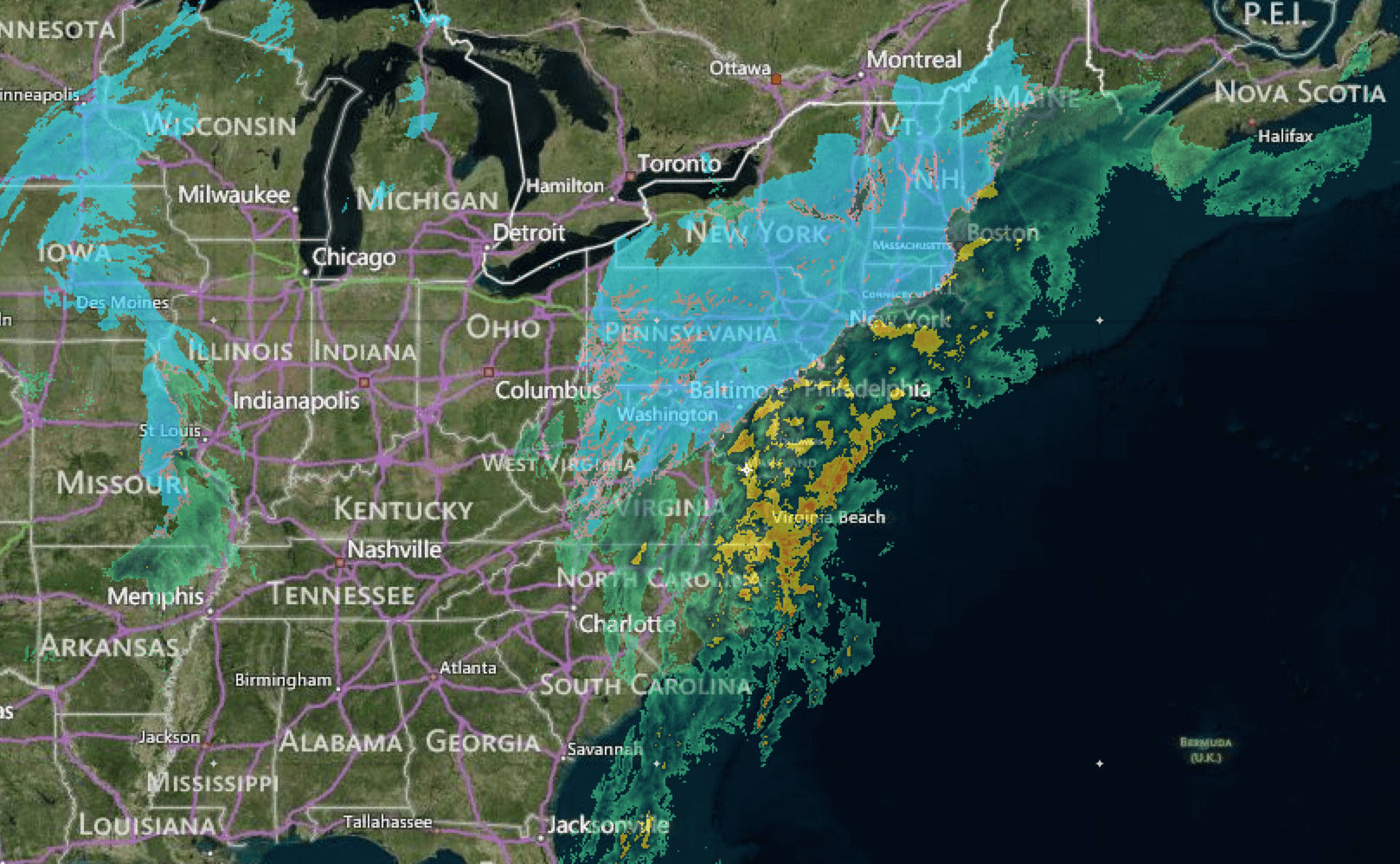 Rain is slowly changing over to snow along the coastal areas of the mid-Atlantic and the Northeast with all snow expected this afternoon. Up to 10 inches of snow will be possible for the interior Northeast; but closer to the coast, 2-4 inches will be possible. Some sleet will be possible during the transition from rain to snow.  Snowfall rates of 1-2 inches per hour are expected this afternoon through tonight, with some thunder possible. Travel in this area will be hazardous through tomorrow, because of the heavy snowfall rates, some blowing snow, and wet/icy roads.  Slush may refreeze overnight, exacerbating the hazardous road conditions.  In areas where accumulations are heaviest, power outages will be possible.  For areas of Maine, precipitation will begin as rain before changing to freezing rain, sleet, and finally snow.   Snow will come to an end across the region tomorrow morning.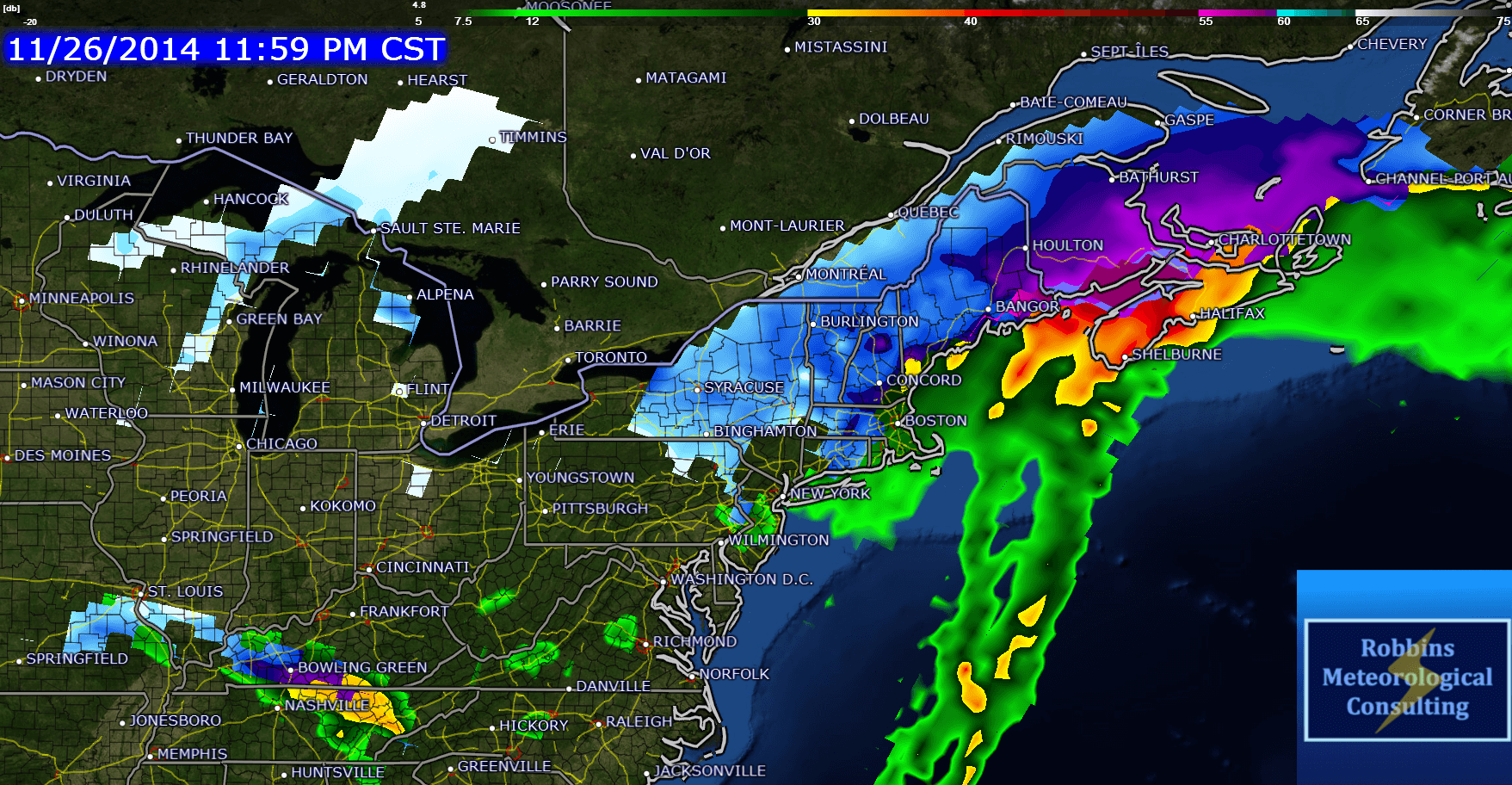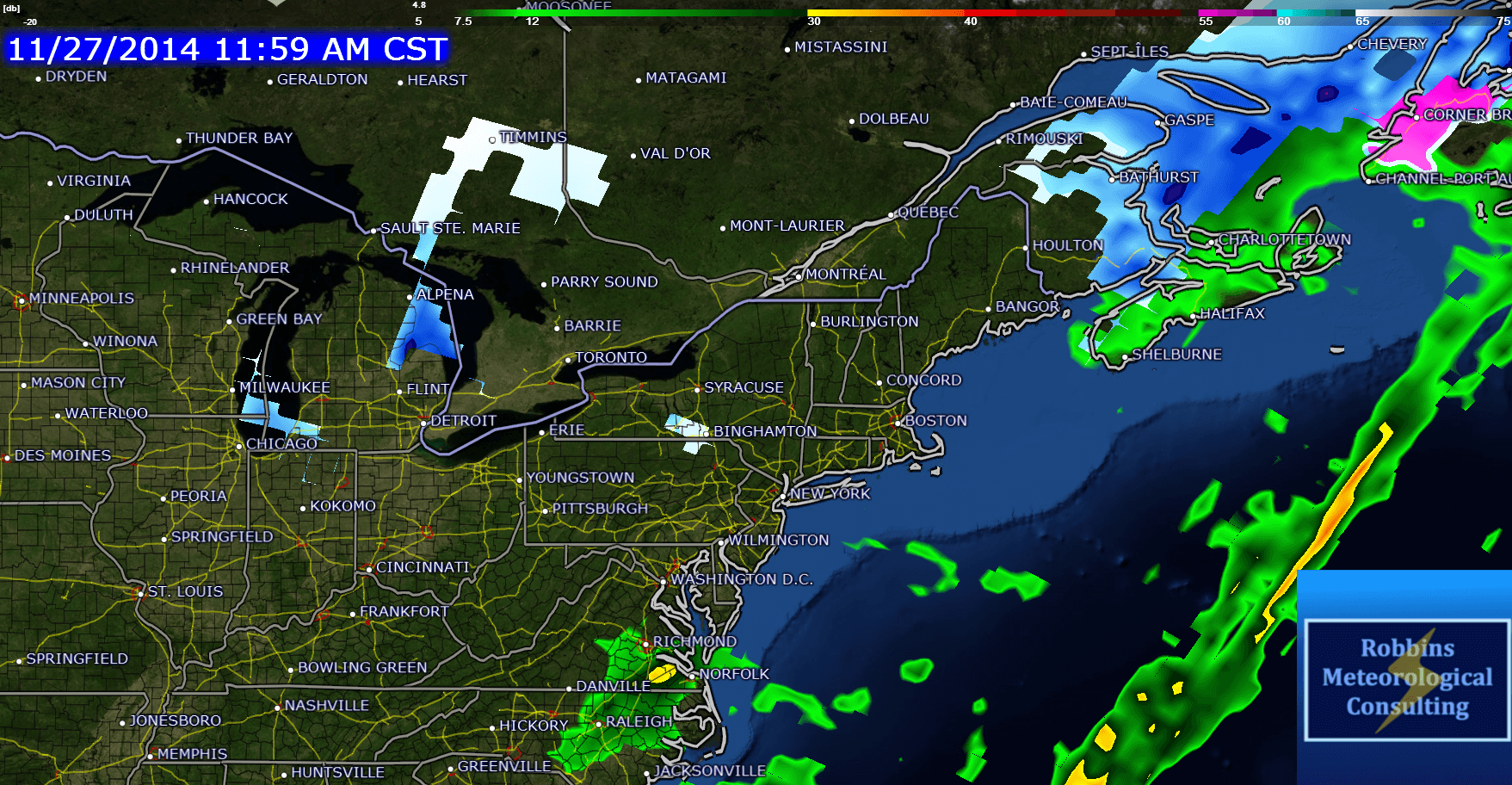 Some light snow will be possible mainly across western and central New York on Friday ahead of a clipper system.  Accumulations should generally be less than an inch.
Check out our holiday travel forecast summary written yesterday (Tuesday, November 25) for forecast highlights around the country.
We wish you safe travels and a Happy Thanksgiving.