A low pressure system was located over the southern and central Plains Thursday, May 11th. Although the low-level dynamics were quite weak the combination of the mid-to-upper level winds, and outflow boundaries analyzed on the visible satellite, signaled the potential for severe weather in the early afternoon Thursday across the region.

How to Get Flood Insurance – Purchasing the Best Flood Coverage
The morning weather balloon data from Lamont, Oklahoma, revealed a thermodynamically unstable profile with Convective Available Potential Energy, or CAPE, of 1,200-2,300 J/kg. Despite the aforementioned weak low-level wind shear, the thermal instability was more than favorable for the evolution of severe storms with a particular risk for large hail ≥1.0″ in diameter. Deep moisture that was in place favored a low cloud base height; similar to what was observed the day before on Wednesday, May 10th. This also indicated the potential for flooding, large hail, and damaging winds.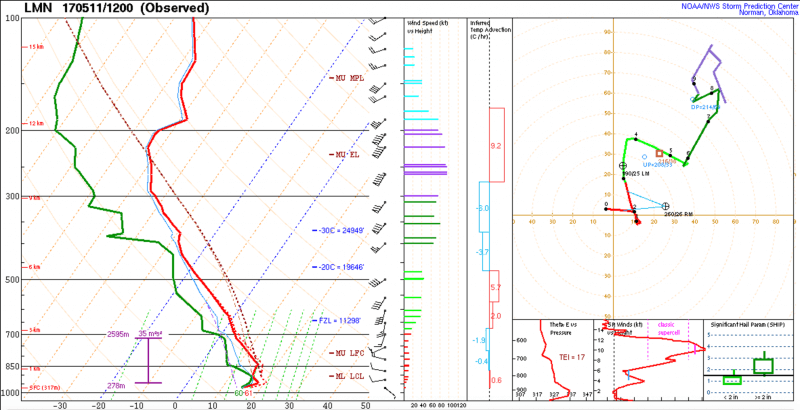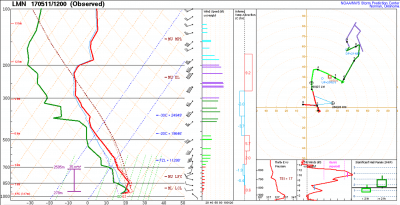 Thunderstorms formed along an outflow boundary in south-central Kansas shortly after 12:00pm CDT on Thursday, May 11th. A supercell was located southwest of Norwich, Kansas, around 2:00pm CDT. While there was a classic hook echo appendage on Doppler radar, the mid-level rotation aloft was roughly 30 knots.
In most cases, a hook echo is a resemblance of a mesocyclone. However, a supercell does not always need a hook signature to have a mesocyclone. Additionally, a hook appendage within a supercell does not always mean a tornado is imminent.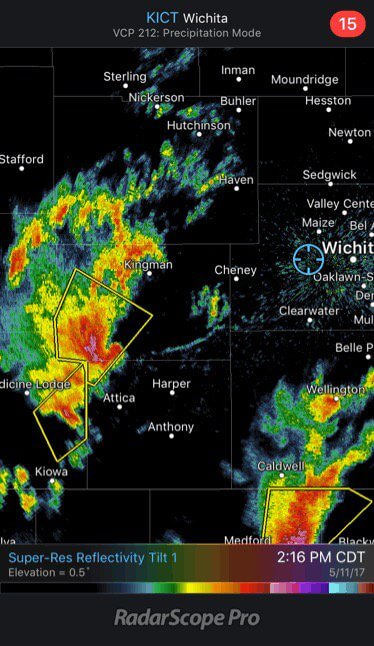 Positioning east of Norwich, Kansas, just north of Highway K-42, a shelf cloud was visible as the supercell began to take on a more quasi-linear form as it interacted with the nearby outflow boundary. Additional storms began to form as they back-built, of which new thunderstorms formed upwind from the original convection. Back-building thunderstorms are notorious for flash flooding given that the storms move slowly as new convection continually forms over a given area.
With time, the supercell began to ingest other convection that formed off of the outflow boundary. It began to take on a multi-cellular characteristic with the primary threat being heavy rain and large hail. It was a difficult to discern structure; however, it was a photogenic view with the green landscape as a backdrop ahead of the dark contrast to the clouds.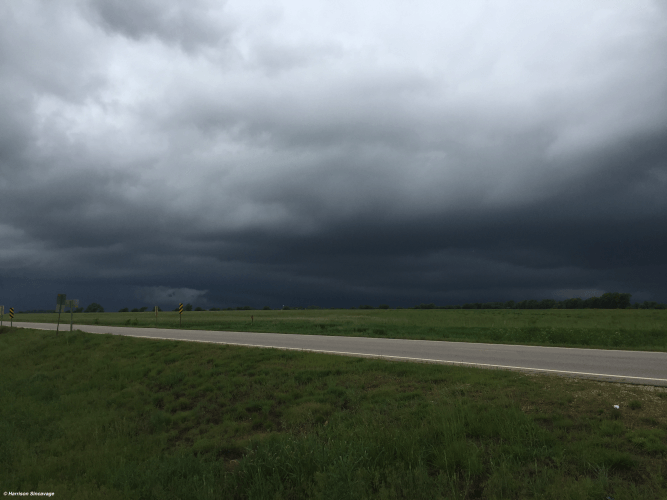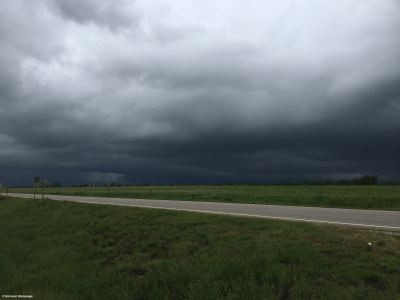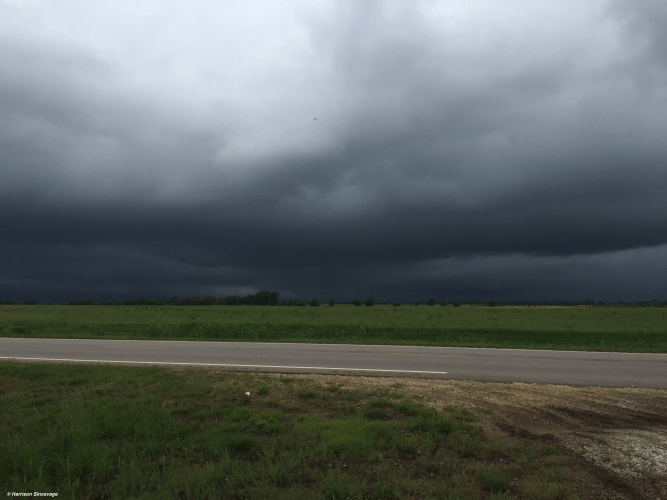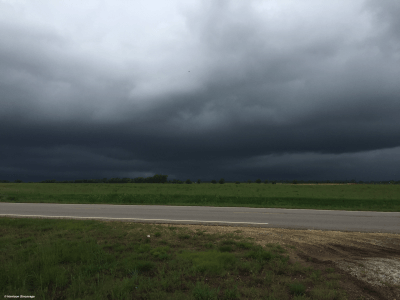 The back-building continued within this multi-cellular complex of thunderstorms. The Doppler radar imagery associated with these storms was very interesting to view. There was broad rotation within the supercell as it transitioned into a multi-cellular thunderstorm, and the mesocyclone signatures are still evident in the base velocity image seen on the right panel image. This is an example of a mesocyclone (albeit weak) that is not associated with a hook echo signature on Doppler radar.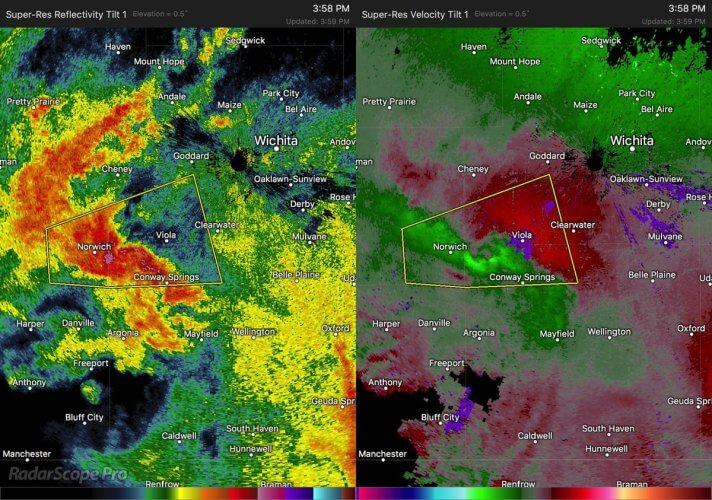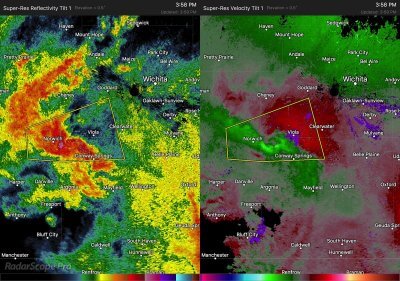 The use of dual-polarimetric radar also helped to determine the type of precipitation and its concentration as it was suspended within the thunderstorm's updraft. Differential reflectivity, or ZDR, can be utilized to determine this in addition to other dual-polarimetric radar imagery as well. ZDR was detecting quite an interesting distribution of precipitation within the supercell southwest of Wichita on May 11th.
It detected an increase in the size of raindrops within the updraft, as well as sizable mixture of water coated hailstones. ZDR values of ≥0.25dB (decibels) when sampling rain is an indication of an increase in drop size; and values 1.0-2.5dB when detecting hail indicates that there is an increase in the size and mixture/abundance of the hailstones. These units/numerical values can be determined by scrolling along the respective color bars for each type of radar imagery on RadarScope.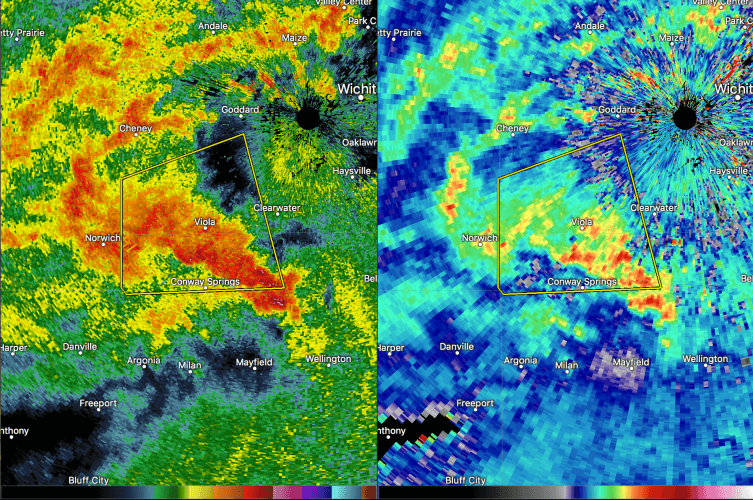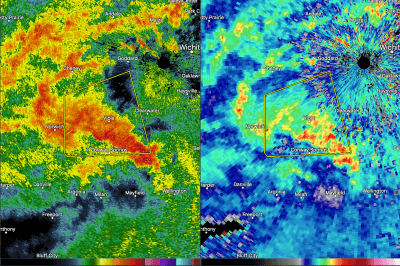 Eventually, storms began to weaken below severe limits despite a persistent flooding threat that lingered for several hours after the storms had ended. 
A short drive to the southwest provided the opportunity to capture a photogenic shelf cloud, in addition to observing some fascinating precipitation phenomenon both visually and through weather radar technology. The pattern will remain quiet through the weekend across the south-central Plains. It appears that there could possibly be some more severe weather next week across the central part of the nation, including parts of Kansas and Oklahoma.
Similar Posts: