There was a time when I thought that I was all alone with my passion for weather. I was only 7 years old and how many other weather fanatics that were my age could there possibly be? I wanted to be a meteorologist when I grew up and that was settled.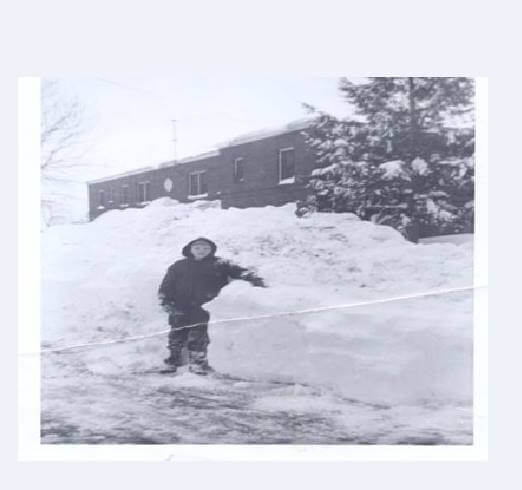 Over the many decades of being a meteorologist, I found that there were many others like me. In fact, compared to other professions, there seems to be a common theme among meteorologists that their interest and passion began at an early age.
For many, it was a particular weather event or series of events that they experienced. For others, it was the presentation of weather on networks like The Weather Channel.
Beginning to study weather at an early age is a fantastic head start for those who enter the field of meteorology later.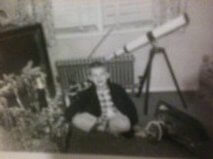 When Did Our Colleagues Know that they Wanted to be a Meteorologist?
On a whim, I decided to put the question out there on social media (Facebook and Twitter) to my fellow meteorologists.
At what age did your fascination and obsession with weather begin? 
The response was SO overwhelming that, unfortunately, I'm unable to feature everyone but I will give you several great examples.
Dr. Marshall Shepherd, Director of Atmospheric Science Dept. at the University of Georgia and host of "Weather Geeks on The Weather Channel – "5

th

or 6

th

grade"

Javier Serrano, Chief Meteorologist WJAM America Te Ve Miami – "Hurricane Kate, Cuba -10 years old"

Stu Ostro, Senior Meteorologist and Director of Weather Communications, The Weather Channel – "infant (due to lightning/thunder phobia)"

Samara Cokinos, Meteorologist, KRGV TV, Brownsville, Texas – "I was 8"

Sherri Pugh, Meteorologist, NBC – 12 years old 5

th

grade weather in science, but Hurricane Hugo may have had something to do with it when I was 5 years old."

Kirk Melhuish, Meteorologist, WSB radio Atlanta, – "about 5"

Alex Wallace, On-Camera Meteorologist, The Weather Channel – "12 years old thanks to the Blizzard of '93"

Kim Cunningham, former On-Camera Meteorologist, The Weather Channel – "early age from the Wizard of Oz but the F5 tornado that hit Cincinnati during the Superoutbreak of 1974 sealed the deal when I was 11"

Al Lipson, retired Meteorologist, Federal Express – "probably around 4 or 5"

Bill Keneely, former On-Camera Meteorologist, The Weather Channel – "9 years old due to the Christmas Eve blizzard of 1966 in Wayne, New Jersey"

Byron Jackson, Meteorologist/Owner Met Equinox, – "watching The Weather Channel at 5 or 6 years old"

Becky Elliot, Meteorologist, University of Northern Colorado, "probably elementary school"

Larry Cosgrove, Chief Meteorologist, WEATHERAmerica – "3 years old looking up at the sky and watching TV weather"

Bob Ryan, former Meteorologist, NBC and Chief Meteorologist WRC TV Washington, D.C. "about 10 – took a bus to the library and checked out "Everyday Weather and How it Works"

Eric Blake, Hurricane Specialist, National Hurricane Center, – "no exact idea but by age 8, probably earlier"
Shea Gibson, Meteorologist, WeatherFlow, Inc., – "I was 5 when it bit"
Daniel Dix, Meteorologist/Air Quality Specialist, Twin Cities, – "age 7 when a big storm hit the Lake Superior area"
Mike McCall, Chief Meteorologist, WCTV Tallahassee, Florida,  – " I was 11 when it snowed in Tampa"
As for me, my interest in weather began when I was quite young. When I was 6 years old, I picked out a new kitten and named him "Lightning". We were living in the Buffalo, New York area and I can remember some loud thunderstorms and some memorable snowstorms.
The next year, our family moved to Rome, New York. I was 7 years old and I was in 2nd grade when our teacher, Mrs. Laird, had us produce a class news sheet. She had me write about the weather in our first edition and the rest is history. I will be eternally grateful for her guidance and support.
By the time I was in 6th grade I was participating in science fairs. My city, Rome, New York, had a very organized program for conducting these fairs. The "Rome Science Congress" would assign "mentors" from the local community to guide students through the process of developing and presenting projects.
Mr. Al Cole was my first assigned mentor. He was a retired meteorologist from the United States Air Force. After handing me a math test he went on to assist me in the planning of my project. He also gave me a number of books on meteorology that I have to this day.
In seventh grade, my mentor was Lt. John Neander from the United States Air Force. Griffiss Air Force Base was located in Rome and they had a weather office that produced forecasts. I loved visiting their facility and learning the job of a meteorologist.
From that time through high school, I was able to win a number of science fair awards on local and regional levels. I was even presented with a national award from the U.S. Navy.
From these experiences, and the aid and assistance of my parents, teachers and mentors, I became better prepared to take on my future career as a meteorologist.
I did my undergraduate work at S.U.N.Y-Oswego. While there I met others, like me, who chose to major in meteorology.
I began my professional career working for the U.S. Government in Washington, D.C before I was offered an opportunity to join a new national TV network called The Weather Channel.
During my long career there, I was fortunate to meet many meteorologists, like me, whose weather interest began at an early age both at work and at various conferences.
What About the iWeatherNet Meteorologists?
As for other iWeatherNet meteorologists, the "weather bug" biting at a young age also rings true.
Chris Robbins – "my kindergarten teacher wrote on my final report card, 'Chris will be an excellent meteorologist someday' "

David Moran – "about 10 when a severe thunderstorm came through and I watched the TV meteorologists"

Harrison Sincavage – "about 5 years old"

Jeff Haby – "I was fascinated by violent thunderstorms in the Dallas area. I would say 7 years old"
Sometimes, meteorologists are criticized for an errant forecast, but keep in mind that most of us have been studying weather for most of our lives and take our forecasts very seriously.
Hopefully, the combination of scientific advances in the field, and a new generation of meteorologists will continue to move our branch of science forward.
Similar Posts: