On Sunday, March 13, 2016, DFW Airport (along with many other locations) reached 80 degrees for the first time this year.  Prior to 3/13, the last time DFW was at or above 80º was on December 26th.  December 26, 2015 was the date of the historic EF-4 tornado that tore a path through the eastern Metroplex.
DFW's Warmest Day So Far This Year
Temperatures 15 to 25 Degrees Above Normal over North Texas
These temperatures are certainly consistent with the overall trends of winter 2015/16.   The high temperature on Sunday, March 13 was 80º, which was 13 degrees above normal for the date.  The high at DFW on March 14th was 89ºF (22 degrees above normal).   Maybe we will actually have winter next year.
The following table shows the almanac data for Sunday, March 13 at DFW.  The normal/average high for the date is 67ºF (based on the 30-year period from 1981 through 2010).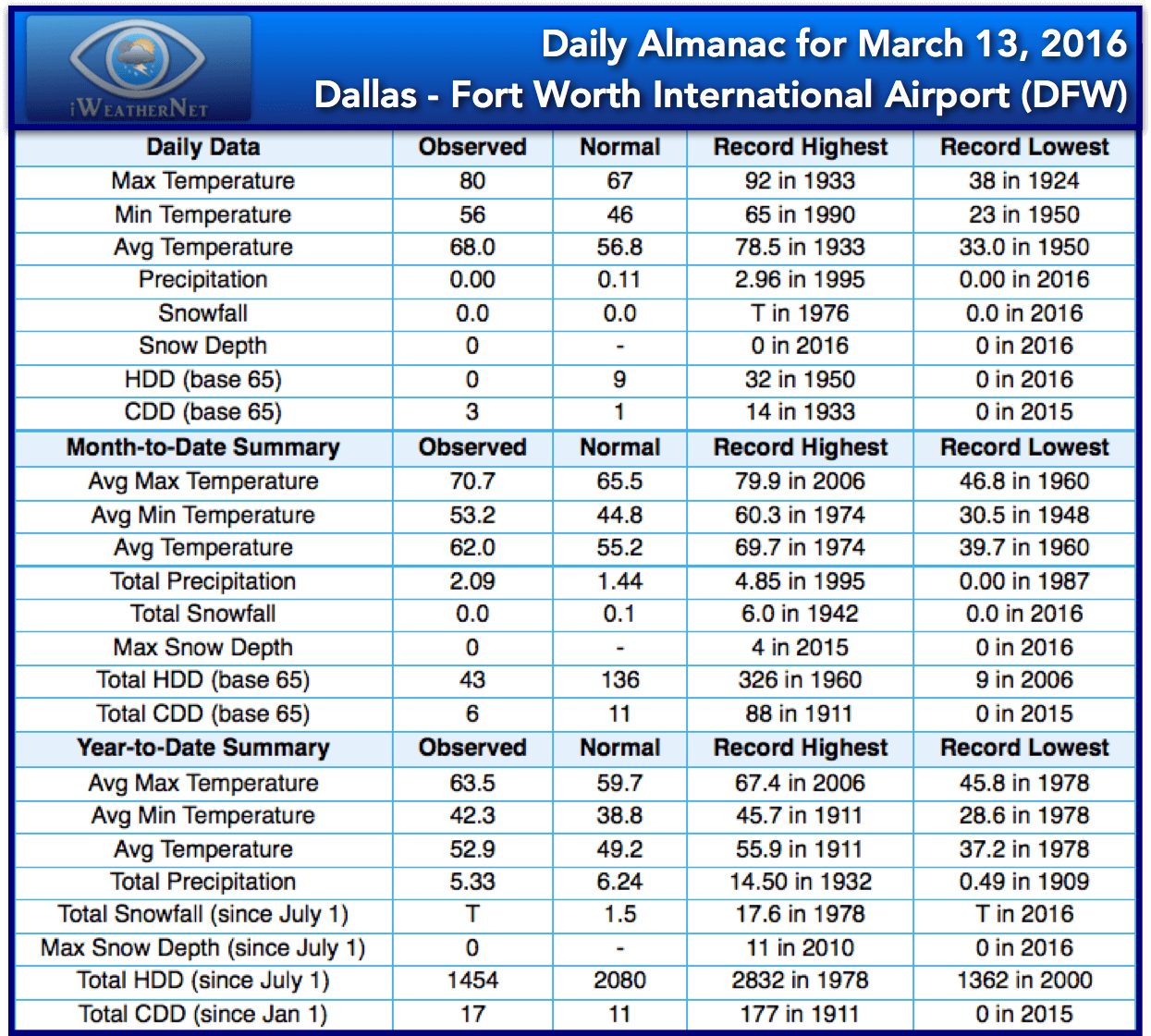 Similar Posts: