…Daily rainfall record shattered at DFW on the 28th…
…Also the most rainfall ever recorded on ANY day in February…
…February 2018 is now the wettest on record for DFW…
A heavy rain event on the last day of the month pushed monthly rainfall totals to record levels at DFW Airport in the Dallas/Fort Worth Metroplex.
DFW February 2018 Rainfall Summary
• On February 28, 2018, DFW Airport received 4.72 inches of rain. This shatters the previous daily record of 0.92 set in 2001.
• This was also the most ever recorded on ANY day during the month of February, shattering the previous record of 3.08″ set on 2/23/1949.
• The total monthly rainfall was 11.31″, making February 2018 the wettest on record for DFW, shattering the previous February record of 7.40″ set in 1997.
• This also ranked as the 10th-wettest month (for ANY month during the year) on record.
• The final total for the entire winter of 2017-18 was 16.72″ which TIES the winter of 1931-32 as the wettest winter on record.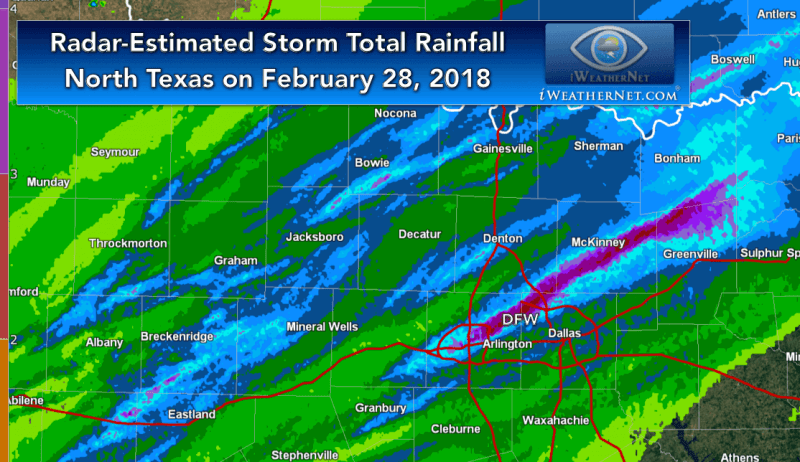 Similar Posts: