Interesting rainfall tidbits from the deluge in the Metroplex on Monday 7/4/16
The total rainfall at DFW Airport on the 4th of July 2016 was 3.20″
This shattered the daily record for 7/4 by 141% (previous record: 1.31″ in 2006)
Compared with the entire month of July, as well as June + July…
It ranked as the 3rd largest amount ever recorded on any calendar day during the month of July
Let's see where it ranks for both June and July combined. The 3.2″ on 7/4 was the 4th largest amount of rain to fall on any calendar day from June 1 through July 31, since records began in 1898.
---
*Note: The period of weather records for DFW is 124 years, 9 months and 4 days (9-1-1898 to Present)
Rainfall Map for the Southern U.S. on July 3-4, 2016
Check out the iWeatherNet 1 to 3 day high-res digital rainfall accumulation maps.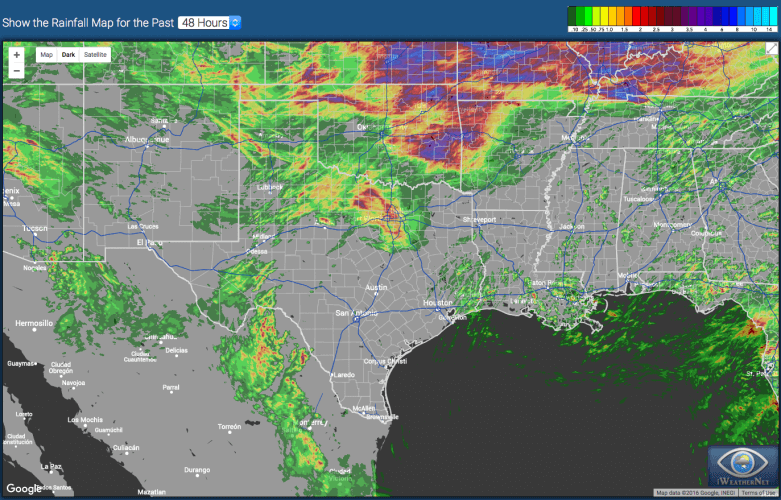 ---
What has been the total rainfall so far this month and so far this year?
*Note: These data update in real-time. More comprehensive weather records, plus a very large searchable/historical database are listed here.
? DFW Rainfall This Month and Year-to-Date
[month]: So far this month, DFW has received inches of rain.
[year]: Thus far, year-to-date, we have had inches of rain at DFW Airport.
Similar Posts: