Daylight saving time (DST) begins:  Sunday, March 12th, 2023.
---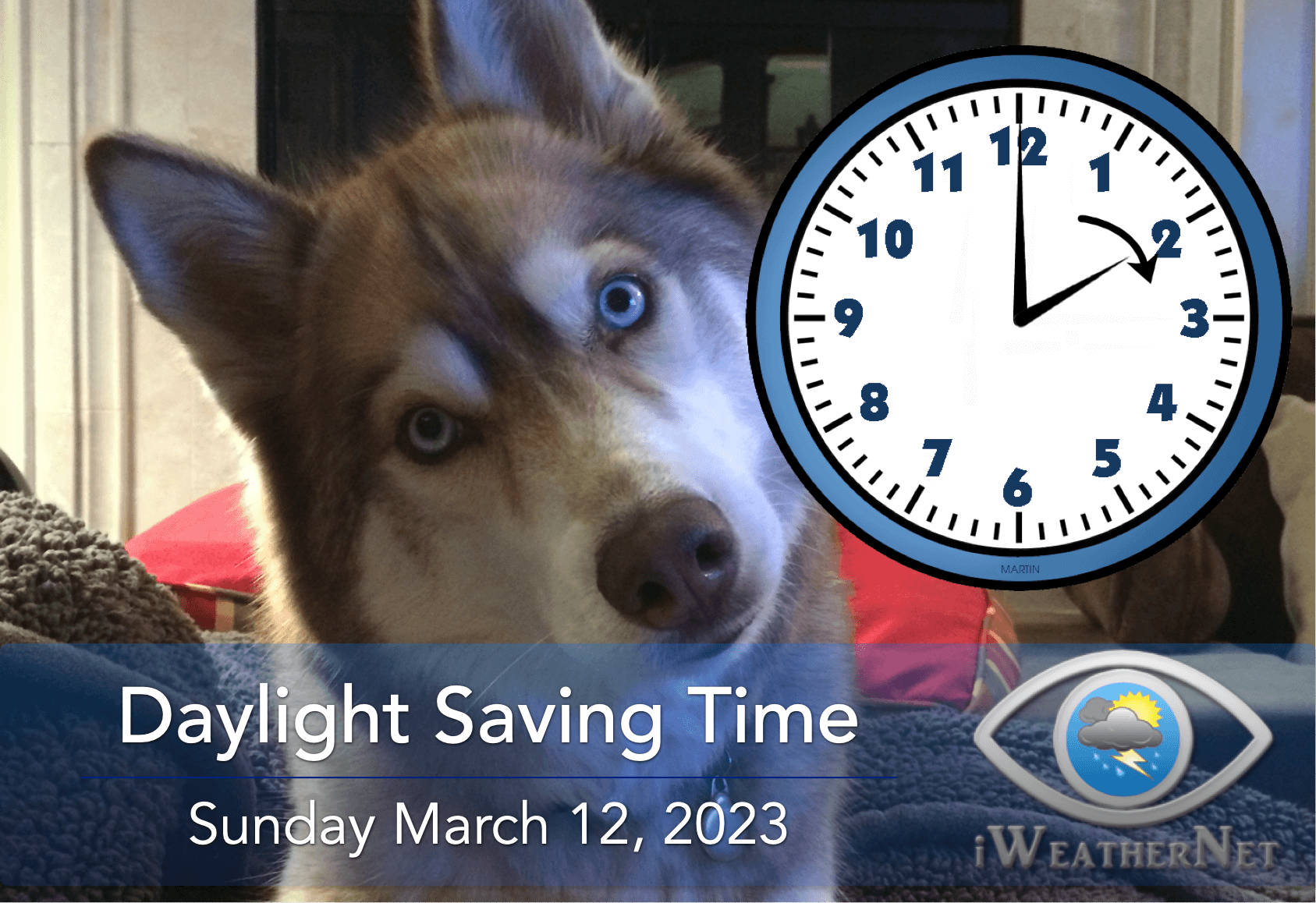 ---
What is the Annual Duration of Daylight Saving Time?
Answer: We spend 65% of the year, or 238 days, in DST. The longest duration was 1,329 days during World War II. Going forward, barring future changes to DST by any state/federal legislative action, the duration of daylight saving will always be the same.

Time Change Calendar (through 2029)
The table below contains the start and end dates of daylight saving time each year through 2029.
Note: DST always begins and ends on a Sunday at 2:00 am local time.
| Year | DST Start | DST End |
| --- | --- | --- |
| 2017 | March 12, 2:00 am | November 5, 2:00 am |
| 2018 | March 11, 2:00 am | November 4, 2:00 am |
| 2019 | March 10, 2:00 am | November 3, 2:00 am |
| 2020 | March 8, 2:00 am | November 1, 2:00 am |
| 2021 | March 14, 2:00 am | November 7, 2:00 am |
| 2022 | March 13, 2:00 am | November 6, 2:00 am |
| 2023 | March 12, 2:00 am | November 5, 2:00 am |
| 2024 | March 10, 2:00 am | November 3, 2:00 am |
| 2025 | March 9, 2:00 am | November 2, 2:00 am |
| 2026 | March 8, 2:00 am | November 1, 2:00 am |
| 2027 | March 14, 2:00 am | November 7, 2:00 am |
| 2028 | March 12, 2:00 am | November 5, 2:00 am |
| 2029 | March 11, 2:00 am | November 4, 2:00 am |

Learn about the history of daylight saving time
Similar Posts: